"How I Met Your Mother" star Jason Segel and his girlfriend Alexis Mixter have split after eight years of dating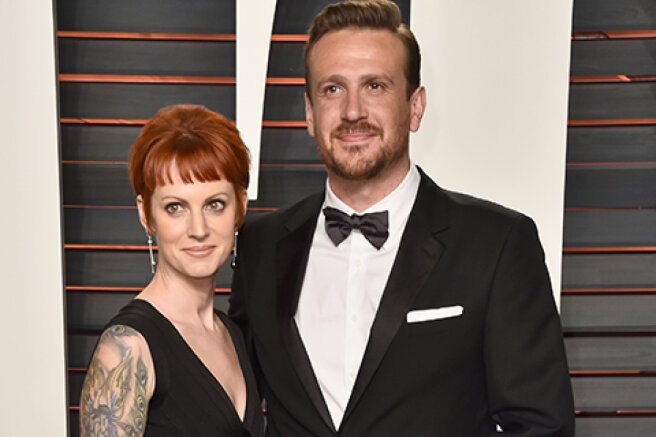 41-year-old actor Jason Segel, known for the TV series "How I Met your Mother", and his 30-year-old lover Alexis Mixter announced their separation. The news of the breakup in his Instagram was shared by the actor's girlfriend, who published their joint picture.
This is a picture of two best friends. This guy and I have been through so much together. We changed each other on a deep level. It's all for the best. I've never spent so much time with another person before, grown up with someone else, laughed and cried as much as I did with him. It's strange to write about the end of a relationship, especially when the friendship continues. But change happens, and we made the decision a long time ago to let our relationship grow from what it was to what it is now. I feel love and gratitude as I write this. I am grateful to the universe for giving me this person. This post is a tribute to love and friendship, as well as those relationships that make you appreciate life. Thank you, Jay, for being my best friend. A person who shares all my jokes, sees who I really am and who I want to be, loves me unconditionally and makes me always strive to be better than yesterday. I will never stop rooting for you with all my heart. I will never stop loving you with unconditional love— " she shared.
The actor himself has not yet commented on the news of the breakup with Alexis.
Jason Segel and Alexis Mixter started dating in 2013. They kept their relationship a secret for a long time, and first publicly announced it in 2016, appearing together at a charity event organized by Sean Penn. The lovers did not advertise their personal life and led a closed lifestyle.
Prior to his relationship with Mixter, Siegel dated actress Michelle Williams for a while.