Production or from the heart: the network discusses how Joe Biden gave a dandelion to his wife Jill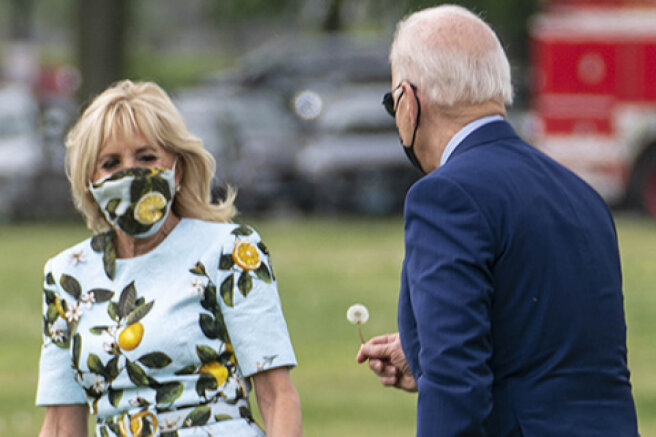 Yesterday, April 29, President Joe Biden addressed members of both houses of Congress — this is a traditional address of the head of state at the end of the first 100 days in power. However, not only the first results of the board were discussed in the press, but also a cute moment that was captured in the photo of reporters after the official speech.
On the way to the helicopter on the White House lawn, Joe Biden stopped to pick a dandelion, which he then presented to his wife, First Lady Jill Biden. Judging by her reaction, she wasn't prepared for such an unexpected gesture.
The photo immediately spread across online publications and social networks. Internet users began to actively comment on this romantic moment, however, opinions, as usual, were divided.
I am not a supporter of the Democrats, but such a gesture on the part of a man can not be insincere.
It's so touching!
A great couple!
A shot from the life of a decent man, who is also the president!
This stuff is planned and orchestrated. He knew there were cameras everywhere!
How stupid, it's a weed!
He just stumbled again, but he pretended to be picking flowers for his wife. How cute!
It seems that she did not like this flower!
- wrote the commenters on Twitter.