Body language experts analyzed interviews with Meghan Markle and Prince Harry: "Meghan's tears were real"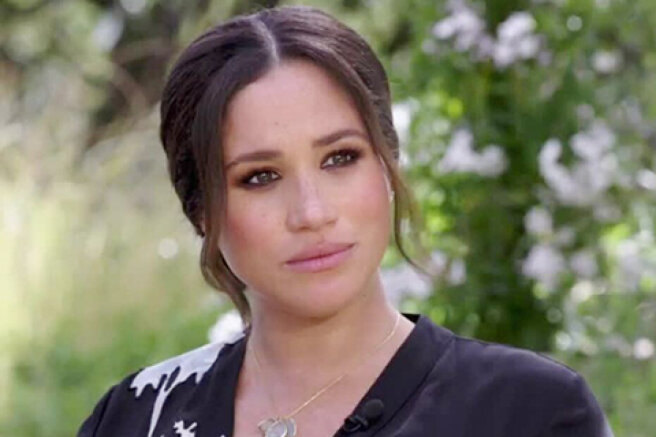 The interview of 39-year-old Meghan Markle and 36-year-old Prince Harry, which they gave in March to the famous American TV presenter Oprah Winfrey, continue to be actively discussed to this day. Some believe the words of the Dukes of Sussex, others believe that they lied to the royal family.
Body language experts decided to find out whether the couple was telling the truth. After studying the couple's facial expressions, gestures and behavior during a conversation with Oprah Winfrey, they concluded that Prince Harry spoke with great affection about his grandmother Queen Elizabeth II and older brother Prince William. But in relation to his father Prince Charles, in their opinion, Harry feels resentment and anger.
When his father was mentioned, the dramatic pause that lasted several seconds before he spoke said it all for him. It was then that he started blinking rapidly. He sighed, his legs trembling. It was clearly indignation on his part,
- said the expert Judy James.
Another specialist, Patti Wood, analyzed the behavior of Meghan Markle. In her opinion, the most difficult thing for the Duchess was to talk about one of the members of the royal family, who expressed concern about the color of their son Archie's skin with Harry.
Her face was clearly showing fear. When Oprah tried to find out from her who it was, Megan seemed very scared,
- she noted.
Wood also made out the moment when Megan spoke about suicidal thoughts. And, in her opinion, the Duchess then told the truth.
She tried to suppress the memory of that terrible time. When she cried, they were real tears,
"No," she said.
Recall that in an interview, Megan admitted that because of the harassment in the British media, she had thoughts about taking her own life. The palace refused her professional help from a psychologist, arguing that she was not a " paid member of the royal family."