Meghan Markle and Prince Harry congratulate Kate Middleton and Prince William on their wedding anniversary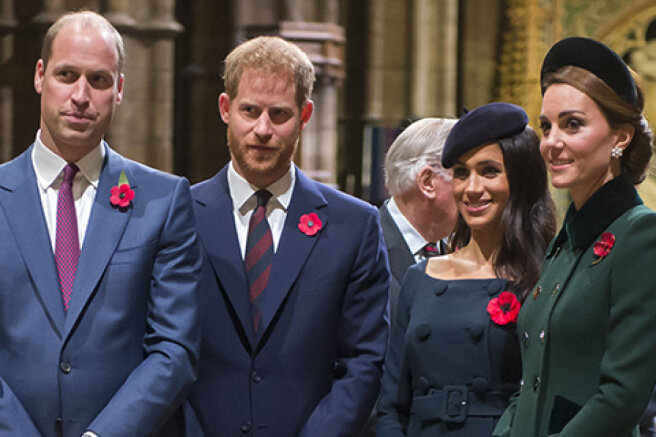 Yesterday, 39-year-old Kate Middleton and 38-year-old Prince William celebrated their 10-year wedding anniversary. The Dukes of Cambridge received many congratulations from family, friends and fans. And, according to Western sources, they were congratulated by 39-year-old Meghan Markle and 36-year-old Prince Harry.
Whether the couple called their relatives in the UK or sent them a postcard is not specified. The greeting was personal, and the Dukes of Sussex did not advertise it.
It is worth saying that now the relationship between the two couples is strained. After an interview with Oprah Winfrey, in which Meghan and Harry cast a shadow on the royal family and dealt a blow to its reputation, some of their relatives turned away from them. And if Kate Middleton forgave the couple (and Meghan Markle said that she brought her to tears before her wedding to Harry), then William is still deeply offended by his brother and his wife and can not yet follow the example of his wife.
William can't accept the way Meghan treated his wife. Kate tried to help Meghan sort out her royal duties, but her efforts were constantly misinterpreted,the insider noted.
According to royal experts, it is too early to talk about the final reconciliation of the two couples. According to them, the reunion of the Dukes of Cambridge and Sussex in the near future is unlikely, especially given the fact that they now live on different continents. But the first steps to establish a relationship, they are already doing-recently, Harry for the first time after the interview personally talked with his older brother. They will have another meeting in the summer.