Kanye West continues to wear an engagement ring, despite the divorce process with Kim Kardashian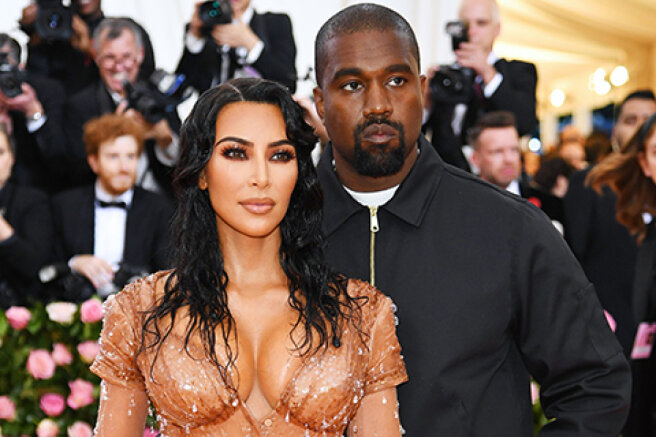 It would seem that in the relationship of 43-year-old Kanye West and 40-year-old Kim Kardashian, the point is set: the couple are in the process of divorce, and they only have to wait for its official completion. However, the rapper, it seems, still cherishes hope for a reunion with his wife — in any case, he continues to wear an engagement ring.
"Passed" a friend of his colleague DJ Khaled, to whom Kanye looked the other day to visit. The rapper shared a picture with West, in which Kanye can clearly see the ring on the ring finger of his left hand.
Insiders said that the separation from his wife Kanye experienced hard-to cope with personal problems did not help even work.
Kanye has been trying to fully immerse himself in his work for the past few weeks, but it's been hard to focus because of the breakup that's been weighing on him. It was very hard, even though he knew it would happen. He became detached and indifferent when he was immersed in everything that was happening,
- the source shared.
But Kim, on the contrary, according to rumors, the separation from her husband tolerates quite calmly — the star focused on her career and raising children (the couple has four). And now, they say, she is ready to build a personal life. The star has even been credited with an affair with 52-year-old CNN reporter Van Jones, with whom she has long known.
Kanye West and Kim Kardashian have been married for more than six years. Before the wedding, they signed a prenuptial agreement, so their divorce should not cause problems. The couple will raise the children together — they will live with their mother in their family mansion in Calabasas, which West agreed to leave them. The spouses also have no financial claims against each other.