Prince William made a witty joke about Prince Harry's musical abilities on his wedding day to Kate Middleton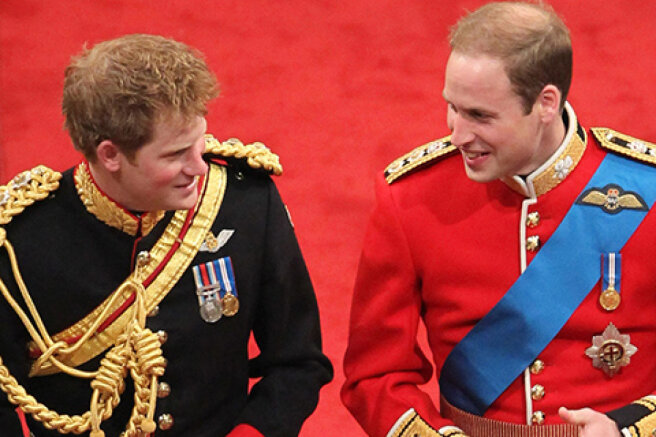 In recent years, Prince Harry and Prince William's relationship has become rather cool, if not tense. However, the brothers were very close and friendly before. At his older brother's wedding, Prince Harry acted as best man and seemed very proud and happy.
Despite the seriousness of the event, the brothers joked a lot and made ironic barbs at each other. One of them was recalled by Claire Jones, who was the harpist at the wedding reception of Kate Middleton and Prince William and held the title of official harpist of the Prince of Wales from 2007 to 2011. Thanking everyone who made the occasion special, the Duke of Cambridge also mentioned Claire, who was among the musicians at the afternoon reception at Buckingham Palace.
He made a nice little comment about me. He asked me: "Did you hear what I said in my speech?" I said that I heard it, but I asked you to remind me, because I didn't hear everything. Then he said, " Thank God Claire showed up to play the harp, because otherwise we would have had to make my brother do it for her."",
- she shared.
According to Jones, William liked his own joke very much.
He thought it was very funny. I thought it was rather funny that he said that. He was very kind and friendly. I wished them all the best and expressed the hope that they will have a happy and joyful life together,
she concluded.
Claire watched the actual ceremony on TV with some of the palace staff who were preparing for the reception. And after the guests and members of the royal family returned from the service, she gave them a musical reception.Claire said the first member of the royal family to thank her was Prince Harry. She called it very simple and friendly.
He was very simple, friendly, and easy to talk to. He immediately said to me, " Thank you for being here and taking the time to play for us. It was wonderful",
- she shared.