Hailey Bieber explains why she restricted her Instagram use: "Trying to figure out who I am"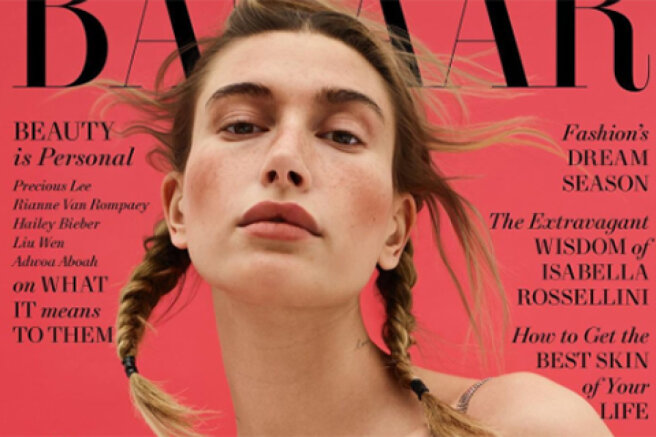 The marathon of fashion covers with Hailey Bieber continues. Only the 24-year-old model showed subscribers a new issue of French Vogue with her portrait, as a new issue of American Harper's Bazaar appeared on sale — Haley became one of five models who starred for the cover.
In an interview, Bieber admitted that she tries to limit the use of Instagram two days a week, trying first of all to understand who she is "as a woman and a wife."
The model admitted that previously daily use of this platform affected her self-esteem and happiness.
When it comes to social media, I've definitely been through a lot of comparisons. Comparing myself to other people, I thought that I also need to have such a body to feel good. It can be the kind of black hole you fall into, and it happens so quickly and easily. But the reality is that most of the time, people show off their best sides and hide the rest on social media. You see only a very small part of what this person allows the world to see,
Bieber noted.
Eventually, Hayley realized that she needed to take a break from looking at others and devote time to herself and self-development.
I'm only 24 years old, and I'm still trying to figure out who I am as a woman. Who I am in my career. Who I am as a wife. I had to start with the fact that I don't go to Instagram from Monday to Friday,
- said the wife of Justin Bieber.
Haley added that if you need to make a post within a week, then she has a special employee who manages her account during this time. The model added that she also feels a sense of self-doubt and makes a lot of effort to accept herself as she is.
People tell me I'm beautiful, but that's not what I see and feel at a certain moment. Self-love is a never-ending journey. It never ends. I hope I'll be on it, even when I'm old and flabby. I hope I'll love myself then,
Hayley admitted.
Earlier, Bieber said that she deleted Twitter because of toxic comments from users of this social network.