Britney Spears and Sam Asgari have fun at the wedding of friends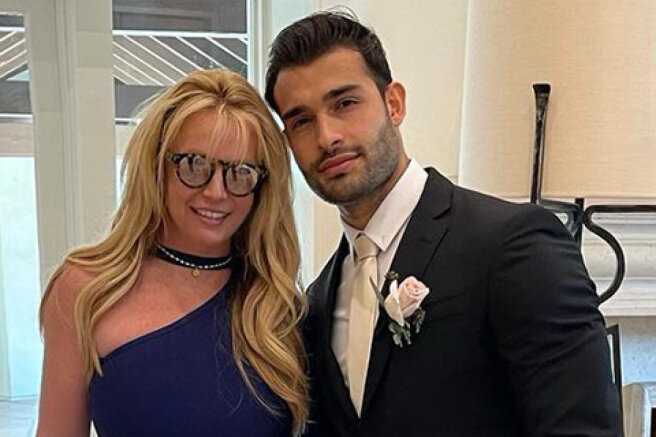 Last weekend, 39-year-old Britney Spears and her 27-year-old lover Sam Asgari spent together-the lovers attended the wedding of the best friend of the star's boyfriend.
At the celebration, Britney came in a tight blue mini-dress and classic black pumps, and her lover, who was the best man, put on a classic black suit.
Britney, who continues to fight for her freedom in court and is trying to get rid of her father's custody, looked very happy — the star danced with Sam with great pleasure and smiled a lot.
Thanks to science, we can dance again. When Persian and American cultures come together,
Asgari commented on the video, saying that he had been vaccinated against the coronavirus.
You guys look amazing! It's so great to see Britney having fun! They are so beautiful! Sam, thank you for taking care and making the queen happy. We love you for that. She's an angel! Britney looks free and happy,
- fans of the singer commented on the pictures.
For Spears fans, it is really a great happiness to see her happy and smiling in the pictures. They believe that she often tries to send them hidden signs in her messages on social networks and asks for help. Fans of Britney are convinced that, being under the care of her father Jamie, the singer can not openly tell all the details of their relationship and legal proceedings, and therefore gives them signals through their blog posts.