Tina Kunaki and Vincent Cassel on the beach in Brazil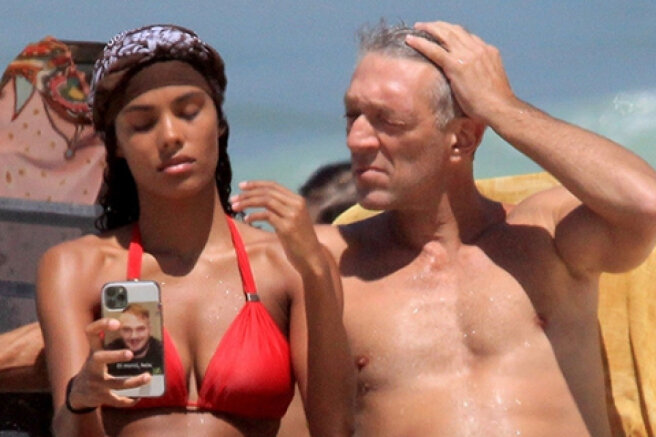 Yesterday, the couple Tina Kunaki and Vincent Cassel spent on the beach in Brazil — the couple has a house there, so they often come there to relax. Brazil in general has a special meaning for them: they named their daughter, who was born three years ago, Amazoni-in honor of the Amazon River.
Yesterday, however, 24-year-old Tina and 53-year-old Vincent did not take their daughter to the beach and took a break from parental duties, taking sun baths and swimming in the ocean.
Tina was also engaged in another favorite activity for many girls — she took numerous selfies, and then asked her husband to help her choose the best.
Tina Kunaki and Vincent Cassel will celebrate their four-year wedding anniversary this year. The French actor also has two children with Monica Bellucci: 16-year-old Virgo and 10-year-old Leonie. They all get along well, and the girls sometimes spend time with their father and his family. With Bellucci, Cassel remained on good terms and speaks warmly of their relationship (they were together from 1999 to 2013).
Sometimes marriages break up. But people don't, they don't break up. This is just our case. We will always be together — " the actor admitted.