Damien Lewis and the stars of" Harry Potter " paid tribute to the memory of actress Helen McCrory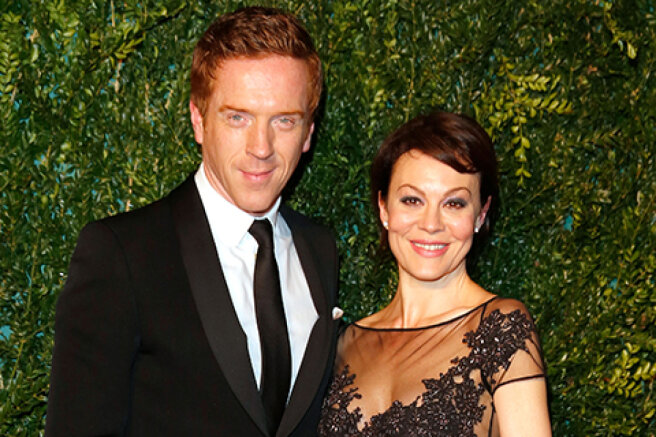 On Friday, April 16, it became known about the death of British actress Helen McCrory. The star of the Harry Potter films and the Peaky Blinders series has died at the age of 52 after battling cancer, her husband, 50 — year-old actor Damien Lewis, has announced.
Yesterday, The Sunday Times published an essay that Lewis wrote in memory of Helen.
As I sit down to write this, I hear Helen calling out to me from the bedroom: "Cut it short, Damien, this isn't about you!". I will try, but on a weekend when the newspapers, rightly, will pay tribute to the Duke of Edinburgh, thousands of other people around the world remember the lovely Duchess, my baby, a royal in her own right. When I say "royalty," I mean, of course, the respect that Helen enjoys in our midst. For many, her nickname was Dame Helen, and although we'll never know now if that would have been true, I think deep down, we know,
- with these words, Lewis began his essay, paying attention to another sad event that was empathized with in the UK — the funeral of the husband of Queen Elizabeth II, which took place on Saturday.
Damien noted that his wife lived by the "principle of kindness and generosity" and was focused on "giving happiness".
I've never met anyone who can enjoy life so much. Her ability to be in the present and enjoy the moment was inspiring. She believed in looking outwards, not inwards. That was why her inner light shone so brightly on others,
Lewis wrote.
The actor also noted that their common children, 14-year-old daughter Manon and 13-year-old son Gulliver, inherited many of their mother's qualities and " possess her fearlessness, wit, curiosity, talent and beauty."
Lewis shared that shortly before her death, Helen asked the children not to be sad if she left, because she "lived the life she wanted." The actor added that his wife also asked him not to put an end to his life.
I want Daddy to have friends, lots of friends, you have to love again, love is not possessive, but you know, Damian, at least try not to kiss anyone at the funeral,
McCrory Lewis quotes.
She showed no fear, no bitterness, no self-pity, but only armed us with the courage to go on, and insisted that no one should be sad, because she is happy,
- the actor concluded.
McCrory's colleagues in the Harry Potter films, where she played the role of Narcissa Malfoy, actors Tom Felton and Jason Isaacs, who played her on — screen son and husband, also expressed their condolences on social networks.
It's so sad to say goodbye so suddenly — I didn't get a chance to tell her, but she helped me shape myself so much as a person — on and off screen. She was always herself-witty, eloquent, kind, and warm-hearted. She didn't tolerate fools, but she always had time for everyone. Thank you for lighting my way forward and holding my hand when I needed it,
Felton, 33, who played Draco Malfoy in the wizard saga, wrote on Saturday.
57-year-old actor Jason Isaacs, who played Narcissa's husband, Lucius Malfoy, in the film, shared an archive picture with a shot from the latest Harry Potter film.
Decades ago, Helen and I auditioned for a film together. I then came home and said to my wife, Emma, " I think I just met the greatest actress I've ever seen." After years of watching her mesmerize the public, I don't just think so — I know it. I eventually found out that she was also terribly funny, shockingly naughty, and had a sensitive heart the size of a planet. As much as I was blown away by the Harry Potter films, being the on-screen husband of the great Helen McCrory and our jokes will always be the highlight. However, her greatest achievement was her family-her love for them was the main thing in her life. They have lost so much and I give all my love and support to Damian and the children,
Isaacs wrote.