Monica Bellucci as a witch on the set of the film in Rome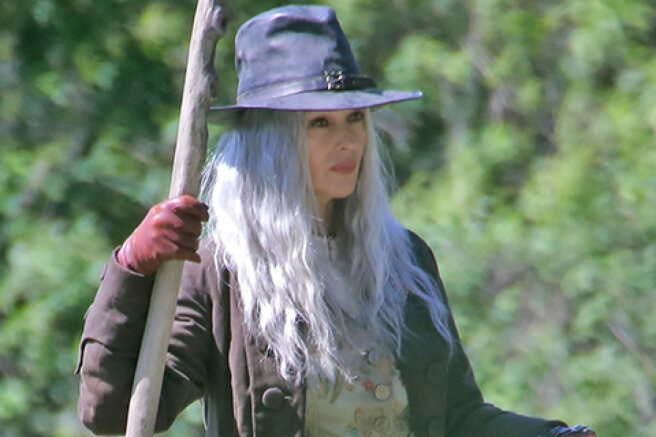 56-year-old Monica Bellucci is currently busy in the film "The Witch Comes at Night 2", which is being shot in Rome. Yesterday, the paparazzi got on the set of the film and filmed the star in the image of her heroine.
In the film, Bellucci plays the good witch Dolores, who devotes her life to children. To transform into the image of her character, Monica was helped by makeup and appropriate clothing: the star tried on a gray wig, a historical costume and armed with a broom.
In this form, Monica was clearly not easy to shoot-in Italy it is now quite warm and sunny, so the star often took breaks and now and then approached the make-up artists to fix her makeup.
The film is a sequel to Michele Soavi's "The Witch Comes at Night", released in 2018. Bellucci did not take part in it. Monica's colleagues on the set were Italian actors Zoe Massenti, Fabio De Luigi, Luciano Luigi, Alessandro Aber and others.
Shooting of the prequel started on March 1, but it is expected that the premiere of the film will take place this year.
Despite the fact that the name of Bellucci does not go off the radar and the actress continues to please fans with new works, more and more often their 16-year-old daughter Virgo declares herself with Vincent Cassel. She, however, has not yet followed in the footsteps of her parents and begins her career path in the fashion world. Judging by her success, Virgo may well claim to become one of the world's most popular models.