The son of the King of Saudi Arabia, Prince Naif, married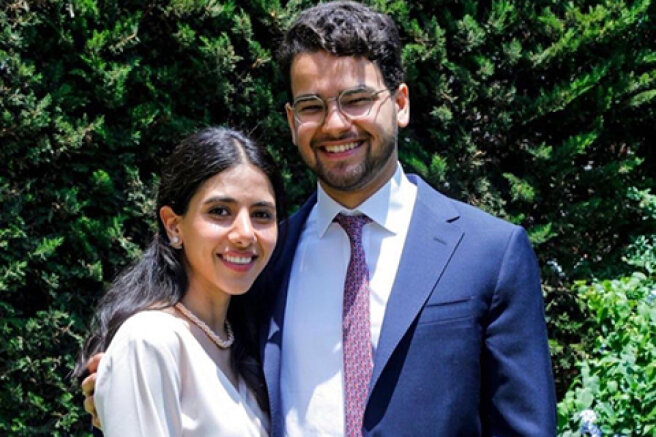 Yesterday, the son of 85-year-old King of Saudi Arabia Salman bin Abdulaziz, Prince Naif, married his beloved Sharifa Farah Nasser Alluhaimak. This was reported by the Arabian Royal Agency.
The prince's wife comes from an ordinary family. She apparently met the prince in the UK, where they received higher education together. The lovers announced their engagement in July last year.
The wedding ceremony was modest — only close couples attended the celebration due to restrictions due to the coronavirus.
Prince Naif is the son of the King of Saudi Arabia and his third wife, Fahda bint Falah. He graduated from the University of Brighton in the United Kingdom with a Bachelor's degree in Business Administration. He now works as the chief executive officer of Data Analytica. His wife received a Bachelor's degree in Media Communications and Sociology from the University of London.
The exact date of Naif's birth is unknown, but presumably he is now about 30 years old. Prince Naif has three older and two younger siblings.
By two other wives, the King of Saudi Arabia has five more children. Two of his sons by his first wife died in the early 2000s.