Rihanna was spotted on a date with rapper A$AP Rocky in Los Angeles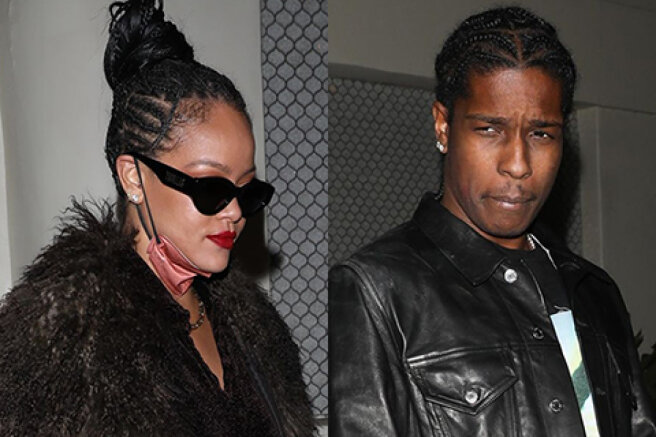 Rihanna and rapper A$AP Rocky romance Rumours (the real name of the musician-Rakim Myers. - Ed.) appeared more than a year ago, and only in December they found confirmation — a source close to the couple said that they really are dating.
Nevertheless, the 33-year-old singer and the 32 — year-old rapper do not advertise their relationship-although they have known each other for many years and are old friends, they do not flaunt their personal lives. But they don't always manage to hide from the paparazzi. Yesterday, the couple was filmed in West Hollywood, where Rihanna and A$AP Rocky attended one of the parties.
True, the lovers kept themselves apart and did not show any signs of attention to each other. Insiders, however, say that Rihanna and A$AP Rocky are very much in love with each other and are practically inseparable.
According to them, the initiator of the novel was the rapper, who for many years was in love with the singer and persistently sought her. Rihanna initially treated him as a friend for a long time, but during the quarantine, their relationship developed into a romantic one.
Riri's lover has already been introduced to her family-the singer invited her boyfriend to celebrate Christmas with her family back home, in Barbados. The acquaintance of the rapper with the relatives of his beloved was successful — everything went on a positive note.