Sleep deprivation, planted candy, and non-admission of doctors: what is known about the condition of Alexei Navalny in the colony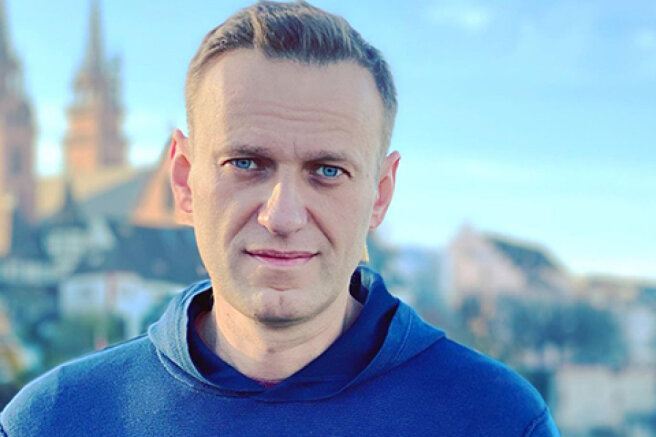 For several weeks now, 44-year-old Alexei Navalny has been serving a prison sentence in the so-called "Yves Rocher case" in the IK-2 colony in Pokrov in the Vladimir region. The state of health of the opposition leader causes great concern not only for his relatives, but also for his lawyers and doctors, who are not allowed to see him. A few days ago, Alexei Navalny went on a hunger strike — the main critic of the Kremlin wants to ensure that his doctors are allowed to see him (according to the law, he has the right to call them for his own money). But Navalny claims that he is denied this right. According to him, he is being tortured. Read more about what happens to Alexei Navalny in the colony in our article.
Sleep deprivation
Recently, Alexey Navalny said that he began to have serious health problems — he began to experience severe pain in his back and leg. At first, the politician was silent and endured, but when the pain became unbearable, he demanded to let the doctors in and provide him with medicines. After examining Navalny, the prison doctor gave him only two pills, but did not tell him the diagnosis.
Navalny's wife Yulia said that the complications with her husband's health are related to the fact that at night he is woken up every hour — the politician is considered prone to escape.
Here a healthy person will come to his senses, not to mention a person who suffered a fatal poisoning six months ago,
- Julia noted.
Tossed candy and fried chicken
Navalny continues to be tested for strength in the colony every day. Yesterday, the politician said that candy was thrown into his pockets to discredit his hunger strike.
Do you know what was most important during the first stage of the prison hunger strike? Check your pockets. They put candy in them. The first one was found during the search and immediately ironic smiles: "And what do you have, Alexey Anatolyevich, candy?" From that moment on, before I put on any thing that was left unattended, I search it and throw out the candy,
- he told in his Instagram.
The politician said that he drinks only water and does not give in to any tricks.
Everyone can see that I'm on a 100% hardcore prison hunger strike. Without any tricks like sweet tea, salted water, juice, vitamins, etc. Water only,
- Alexey shared.
He also noted that the colony now began to fry chicken every day, which there had never been before.
"Come on, Leh, there's a lot more. We're having fun with the boys. Do you hear... mmm... what a smell. Come on, you won't get anywhere.",
- he says.
According to the publication "Open Media", the colony where Alexey Navalny is serving his sentence, bought 1,200 chicken carcasses.
On April 5, a few days after Navalny began his hunger strike, IK-2 in Pokrov announced an auction for the purchase of 1,200 broiler chickens-weighing at least 1.35 kilograms,
- note in the publication.
Tuberculosis outbreak
The politician also said that there was an outbreak of tuberculosis in the colony, but the authorities do not make any attempts to combat the disease.
Any prisoner prays to God not to get here, and inside there is unsanitary conditions, tuberculosis, lack of medicines. Looking at the nightmarish plates that are filled with balanda, I am surprised that there is no Ebola virus here at all,
- says Navalny.
He himself complained of a severe cough and a high fever.
After that, Alexei Navalny was transferred to a medical unit with symptoms of acute respiratory infections, where he was tested, including for coronavirus. The Federal Penitentiary Service reported that the politician is under constant supervision of medical workers, the outbreak of tuberculosis in the colony there was denied.
Public reaction
Recently, his supporters, journalists, activists of the Alliance of Doctors trade union, recognized by the Russian authorities as a foreign agent, and lawyers came to the colony where Alexey Navalny is serving his sentence. They demanded to allow doctors to see Alexey and provide him with the necessary treatment. They were never allowed to see the prisoner, and some activists were even detained.
Many public figures and human rights activists speak in support of Alexei Navalny, and some of them record video messages.