Khloe Kardashian explained the demand to remove her unedited picture from the network: "My image is my choice"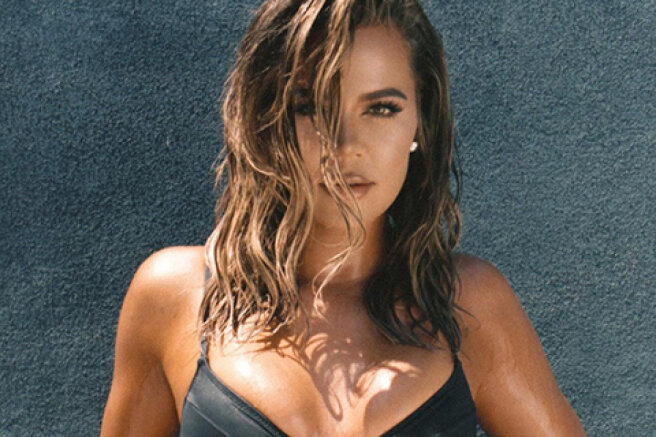 A few days ago, the network mistakenly got an unretouched picture of 36-year-old Khloe Kardashian, in which she posed in a swimsuit. Chloe did not like the photo, and she asked her assistants to do everything possible to make the picture disappear from the Internet. Yesterday, Chloe explained why she wants this photo removed from the internet.
This is me and my body, untreated and unfiltered. This photo, which was posted this week, is beautiful. But I've spent my whole life fighting for body image. And when someone takes a photo of you that doesn't flatter you, is taken in poor light, or doesn't show your body as it is, after you've worked hard on it, and then shares it with the world, you should have every right to ask that it not be shared-no matter who you are,
She explained.
The star added that all her life she has to constantly face ridicule and judgments that she must be perfect and meet other people's standards of how she should look.
"Chloe is the fat sister." "Chloe is an ugly sister." "Her father must not be her real father, because she looks so different." "The only way she could lose weight was through surgery",
- I gave Chloe examples of the messages she received.
Kardashian honestly admitted that she loves filters, good lighting and edits pictures. But this is her choice, and no one has the right to judge her for it.
Just like I do makeup, manicure, or wear high-heeled shoes to present myself to the world as I want to be seen. And that is exactly what I will continue to do without any doubt. My body, my image, how I want to look, and what I want to share are my choices. No one else has to decide or judge what is acceptable and what is not,
She concluded.
The star also held a live broadcast on Instagram, where she showed off her figure without photoshop.