An insider on Prince William's relationship with his brother: "Harry put popularity and fame above family"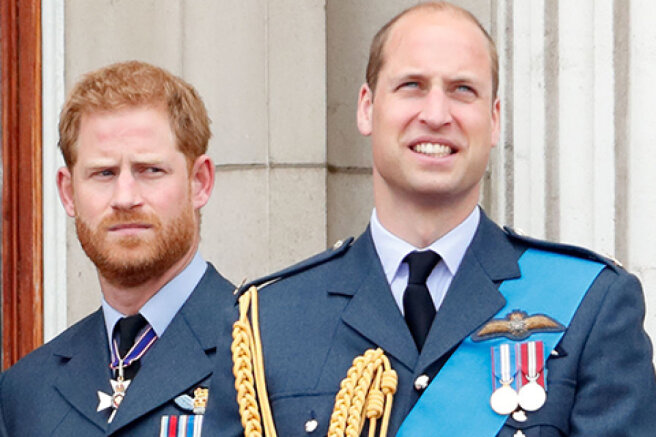 And so not too warm relations 38-year-old Prince William and 36-year-old Prince Harry noticeably worsened after the recent scandalous interview of the Dukes of Sussex Oprah Winfrey. And, according to insiders, the brothers are still far from reconciling.
Harry and William's conversation after the big interview didn't end well,
a source told US Weekly.
According to insiders, William believes that after moving to the United States, his brother has changed a lot.
William believes that Harry has become too smug since he moved to California. He thinks success and Hollywood have turned his brother's head. He has already accused him of putting his popularity and fame above his family,
the insider added.
The brothers, whose strained relationship has been rumored in recent years, are set to reunite this summer at an event to mark the unveiling of a sculpture dedicated to their late mother, Princess Diana. Sources say that William insists on meeting with Harry before the solemn event, and he allegedly refuses to meet in advance.
If Harry did something that day, or worse, didn't show up, William would never forgive him.,
- the source concluded.
Recall that earlier insiders reported that Prince William was furious after an interview with his younger brother and his wife, in which she, in particular, told how William's wife Kate Middleton brought her to tears. It is said that the Duke of Cambridge is very eager to tell his version of the events that his relatives spoke about, but is forced to remain silent so as not to damage the reputation of the royal family.
So far, William has allowed himself only one brief comment about Meghan and Harry's interview. He said that his family is not racist (in an interview, Meghan said that the royal family was extremely concerned about what color of skin will be their first-born Archie with Harry).