The publication "Project" told about the wives of Ramzan Kadyrov and their real estate worth hundreds of millions of rubles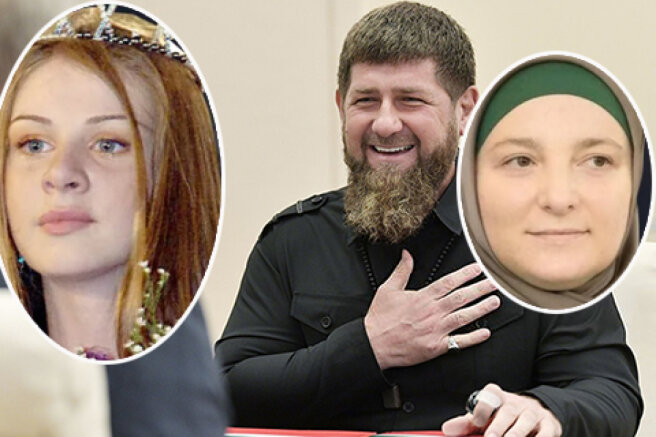 The Project publication, which has published several high-profile investigations, presented new material, this time about 44-year-old Ramzan Kadyrov and his family.
The project claims that Kadyrov, in addition to his 42-year — old official wife Medni, has a second wife-Fatima Khazueva, whom he met at a beauty contest ("the first and last", as the newspaper writes) in Chechnya in 2006.
At the contest, 15-year-old Fatima took second place, and soon after, according to the" Project", she married the head of Chechnya. The information about their marriage was confirmed by the well-known Chechen blogger Tumso Abdurakhmanov, who communicated well with Khazuyeva's brother, and the girl's fellow villagers.
According to the publication, Kadyrov's second wife owns luxury real estate in Grozny and Moscow. In particular, in the Chechen capital, she owns a chic palace located directly opposite the Kadyrov residence. Its cost in the "Project" could not be estimated.
In terms of luxury and space, the Khazuyeva Palace can compete with the best houses in Rublevka,
- note in the "Project".
At the same time, Fatima is officially listed as an employee of the administration of the head of Chechnya, where she receives a salary of 100 thousand rubles. In the Russian capital, several luxury apartments with a total cost of several hundred million rubles are registered on Fatima.
Kadyrov's official wife, Medni, with whom he has 14 children, also owns apartments in Moscow.
The total value of the real estate recorded for all Kadyrov's wives is almost 800 million rubles. And this is without taking into account the most expensive palace in the history of Chechnya — it is impossible to evaluate it,
- note in the publication.
However, this is not all. According to the "Project", Medni has a false identity-Medni Musayeva, for which several other real estate objects are registered.
As the "Project" has established, Musayeva and Kadyrova are one person who has a set of documents in both names. Thus, it turns out that the wife of the head of Chechnya has two officially existing personalities-Kadyrov, who according to the declaration owns only one apartment on Mosfilmovskaya Street, and Musayev, whose list of possessions is much wider, and all this property was not reflected in the declaration,
- notes the publication.
Ramzan Kadyrov himself never spoke about having a second wife, but he spoke positively about polygamy.
The first news from MustHub was shared by the blogger Vacilek.