Paris Hilton on a date with fiance Carter Reum in Malibu: new photos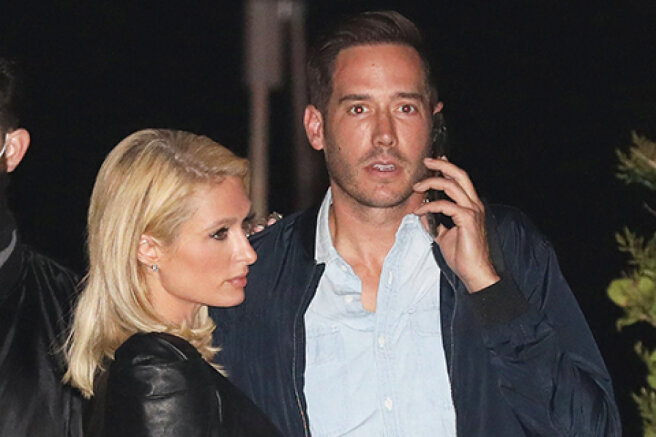 Yesterday, 40-year-old Paris Hilton got into the lenses of reporters along with her 39-year-old fiance Carter Reum. Paparazzi filmed the star couple at the entrance to the popular Japanese restaurant Noby in Malibu, where they came to have dinner.
Paris looked very happy and held her boyfriend's hand tightly. At one point, she noticed that she and Carter were being photographed by photographers, and she literally broke into a satisfied smile. For a date with her beloved, Hilton chose a tight-fitting black dress in a small daisy.
Many fans even saw the rounded belly in the new pictures and suggested that the star is pregnant. Hilton herself seemed to be trying to hide her position, now and then covering her stomach with a bag. By the way, the version with Paris ' pregnancy may indeed be true, because at the end of January, she herself told reporters that she had already started the procedure of artificial insemination.
We're doing IVF because that's how I can choose twins if I want to,
Hilton said at the time.
Recall that Carter Reum proposed to Paris in mid-February, right on her birthday. In her interviews after this happy event, Hilton admitted that she is incredibly happy to enter a new stage in her life and wants to become a wife and mother as soon as possible:
I have lived a busy life and now I understand that the greatest happiness for me is to be at home. I'm looking forward to a new phase when I finally grow up, get married, become a mother, and start living a real life. After all, I've never had this before.
The star considers Carter, who she started dating in 2019, the perfect match for herself and is convinced that he will be a great father to their future children. The couple dreams of twins-a boy and a girl.