Insider: Queen Elizabeth II allowed Meghan Markle to combine royal duties with a film career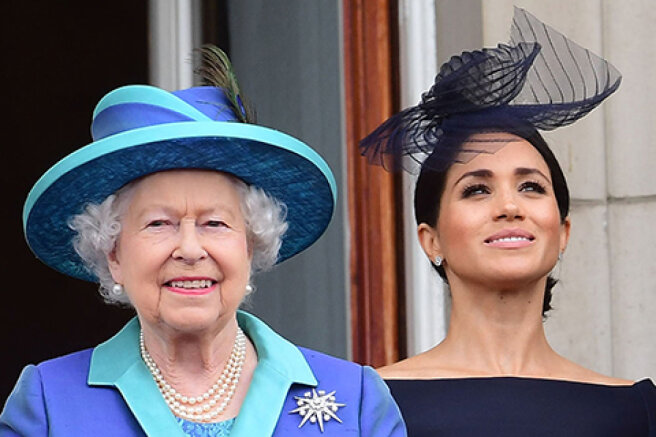 After the scandalous TV interview with 39-year-old Meghan Markle and 36-year-old Prince Harry Oprah Winfrey, more and more details of the behind-the-scenes life of the British royal family continue to emerge. So, the other day, the British journalist and biographer of the late Princess Diana Andrew Morton caught Meghan Markle in a lie.
Morton is convinced that the Duchess of Sussex was lying when she said in an interview with Oprah that her life with Harry at the palace was unbearable. According to Andrew, Queen Elizabeth II initially did not set strict conditions for her grandson and daughter-in-law and offered several options for developing their careers in the royal family.
According to Andrew, Queen Elizabeth II even agreed to the fact that Meghan combined the performance of her royal duties with her main profession and favorite thing-shooting in movies and TV series.
To be fair, Queen Elizabeth II gave Meghan and Harry the opportunity to do whatever they wanted. The royal family even told Meghan: "If you don't want to fully perform your royal duties, please continue to pursue acting." All these opportunities were available to her," Morton said in the Royally Obsessed podcast.
Princess Diana's biographer also clarified that Prince Harry and Meghan Markle could travel around the world: According to Andrew, the couple could always fly to any country first class. In addition, the royal family was even willing to make them novice ambassadors of any state they chose.
A few days earlier, in an interview with the Daily Mail, Andrew Morton also accused Meghan Markle of lying. He said that Meghan Markle led a very ordinary life as a senior member of the royal family. He denied the Duchess's claim that she was practically not allowed out of the palace and even had her driver's license and passport taken away from her. According to Morton, Meghan regularly met with friends in restaurants and went to a supermarket near Kensington Palace.