Neil Patrick Harris is being urged to "cancel" because of a meat plate in the form of a dead Amy Winehouse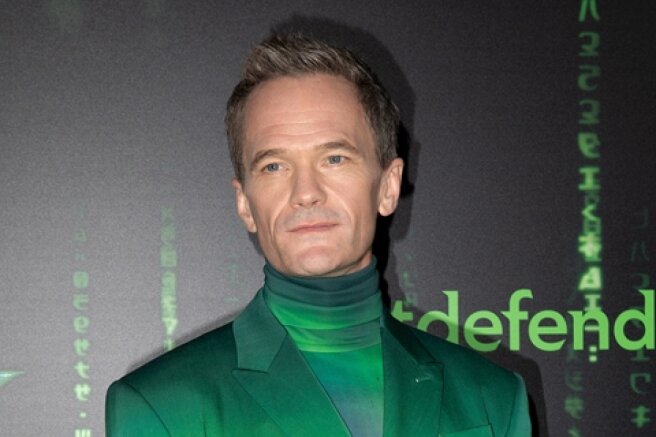 Neil Patrick Harris came under fire because of a meat plate that decorated the festive table at his Halloween party in 2011.
The plate was made in the form of the corpse of Amy Winehouse, who died of a heart attack caused by alcohol intoxication in July of the same year. Immediately after the party, a photo of the dish (which was initially mistaken for a cake) was posted online by producer Justin Mikita, but immediately deleted his post.
The other day, a screenshot of the same tweet was published on her microblog by writer Ashley Reese.
I can't believe how many people over 25 who regularly hang out on social networks still didn't know about it. Yes, Neil Patrick Harris literally ordered a cake in the form of Amy Winehouse's corpse for Halloween shortly after her death. I've despised him ever since.
The screenshot immediately spread across the network. Twitter was flooded with posts demanding to "cancel" Neil Patrick Harris.
It is high time for the public to pay attention to how Amy Winehouse was presented in the early 2000s and 2010s by a misogynistic media machine and its devoted audience. The Neil Patrick Harris corpse cake is just the tip of the iceberg.
— wrote a user with the nickname Figging Gingers.
I can no longer watch Lemony Snicket: 33 Misfortunes on Netflix and his other projects with Neil Patrick House after I found out that he ordered a cake in the form of Amy Winehouse's corpse for a Halloween party. This is the act of a subhuman,
— a user under the nickname Marpy spoke out.
The deluded were immediately corrected that the so-called "cake" was actually a meat plate, which makes the situation look even worse.
Guys, this story with Neil Patrick Harris and Amy Winehouse is even worse than you think, because in fact there was not a cake, but a meat plate that was made in the form of her body. If you don't know what I'm talking about, Google it. You will become so disgusted that you will no longer be able to be a Neil Patrick Harris fan,
— someone Caroline Orr Bueno wrote.
Many in their posts appealed to Netflix with an appeal to somehow respond to the resonance - the fact is that in the summer a multi—part romcom with the participation of an actor called "Uncoupled" should be released on the platform. According to the plot of the series, Harris' character Michael learns the joys of single life after his partner left him after 17 years of marriage.