Voici: Prince Albert will pay Princess Charlene 12 million euros a year for going out and performing royal duties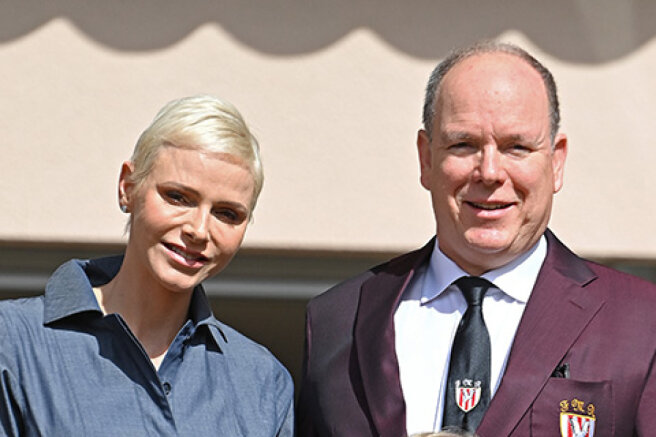 Prince Albert II of Monaco will pay his wife, Princess Charlene, 12 million euros a year for her to go out with him and perform royal duties, thus creating the appearance of a stable marriage. This is reported by the French edition of Voici.
The princess forced her husband to sign a confidential contract. The terms of the contract include that Albert pays Charlene 12 million euros per year. The publication's information was confirmed by another media outlet, Paris Match Belgium, which reports on large sums that the prince himself paid to his wife for joint appearances in public.
According to the media, the contract was necessary for the princess in order to be financially independent from her spouse. In accordance with the terms of the contract, the Princess must appear at the Formula 1 Grand Prix and the Rose Charity Ball.
The palace has not yet commented on the information.
Princess Charlene and Prince Albert have been married for more than 10 years, however, according to rumors, their marriage cannot be called happy. These rumors have also been fueled by recent events: the long absence of the Princess in the palace, as well as the latest photos of the princess, in which, according to netizens, she looks tired and haggard. Prince Albert himself denies the existence of problems in marriage.
Earlier, Princess Charlene was released for the first time in a long time together with her husband and children, twins Princess Gabriella and Prince Jacques. Prior to that, the princess did not appear in public — according to representatives of the palace, she was undergoing treatment in Switzerland. Before that, Charlene spent about 10 months away from her family, as she became seriously ill during her trip to South Africa and underwent several operations.