Image of the day: Kate Middleton in an emerald green dress visited the Design Museum in London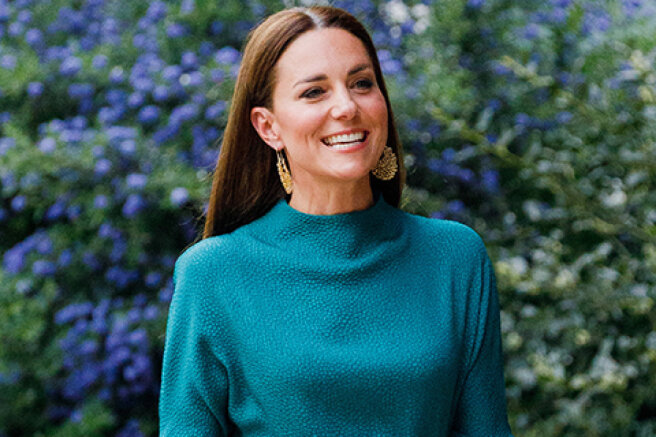 Kate Middleton arrived today on a visit to the London Design Museum, where she will present the Queen Elizabeth II Award to an aspiring designer. The solemn event is organized by the British Fashion Council. On the spot, the Duchess of Cambridge met with the executive director of the Design Museum Tim Marlowe and the executive director of the British Fashion Council Caroline Rush.
To go out, Kate chose an Edeline Lee dress in a bottle glass shade with bows on the sleeves, as well as a clutch and matching shoes. The brand was founded by a British designer with Korean roots, Adeline Lee, who participates in London Fashion Week and was awarded the "Pioneer of New Fashion" award from the Center for Fashion Enterprise.
The last time Kate appeared in public was on April 27, when she and Princess Anne visited the Royal College of Obstetricians and Gynecologists. Recently, new official photos of Kate and Prince William's daughter Charlotte appeared on the web — they were published in honor of the princess' seventh birthday. The author of the pictures has traditionally been the Duchess herself, who is passionate about photography.