Lili Reinhart criticized Kim Kardashian for a strict diet for the sake of a Marilyn Monroe dress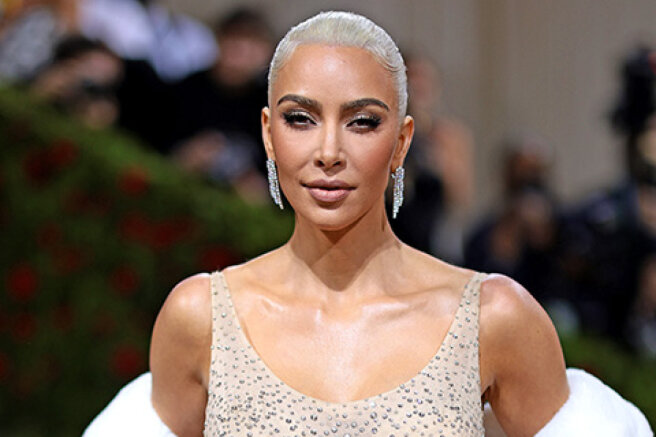 The star of "Riverdale" Lili Reinhart spoke sharply about the stars who set a bad example to their fans and starve in order to wear a dress. In a story on her Instagram*, she criticized Kim Kardashian's interview for Vogue at the Met Gala, where the reality TV star spoke in detail about a strict diet and grueling workouts for the sake of a Marilyn Monroe dress.
Last weekend, Kardashian became the star of the ball after she walked the red carpet in the same dress in which Monroe sang the song "Happy birthday, Mr. President" to John Kennedy. Renting a dress cost Kim $ 5 million, and in order to wear it, she had to lose weight dramatically. So, Kim Kardashian admitted that she completely gave up carbohydrates, wore a sauna suit and ran on a treadmill. As a result, she managed to lose 7 kg in three weeks.
Lili Reinhart criticized the sacrifices Kim had to make in order to get on the red carpet.Walk the red carpet and give an interview about how hungry you are because you haven't eaten carbs for a month... And all this for the sake of getting into a damn dress?
It's wrong to openly admit that you starved yourself for the Met Gala, when you know perfectly well that millions of young women and men are looking at you and listening to your every word. Reinhart appealed to her fans and urged them to support the body positive. Please stop supporting these stupid stars whose whole image revolves around their bodies. I'm not really an angry person, but the toxicity of this industry sometimes drives me so much that I have to speak out on instagram* to cope with anger. Recall that Lili Reinhart actively supports body positivity and often speaks on this topic in social networks. The actress herself previously admitted that she had complexes because of the figure, which made her feel insecure on the set during the filming of explicit scenes.
*Instagram belongs to Meta, a recognized extremist organization in the Russian Federation