Kim Kardashian and Pete Davidson hit the red carpet together for the first time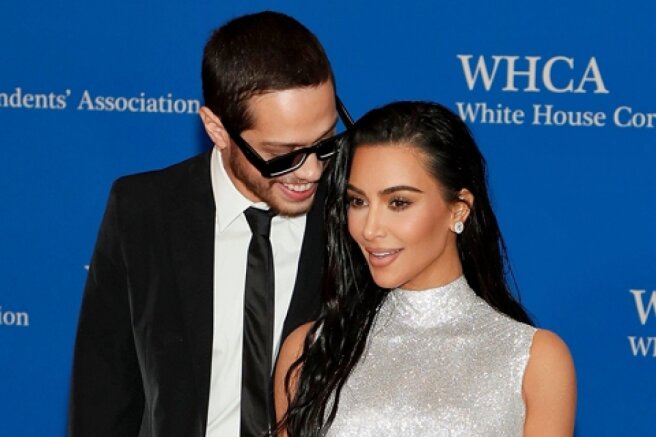 On April 30, Washington hosted the traditional reception of the White House Correspondents' Association, which was not held for two years due to the coronavirus pandemic. The event was attended by Kim Kardashian and her lover Pete Davidson, who first appeared with her on the red carpet.
Kim appeared in front of the camera lenses in a silver Balenciaga dress, Davidson in a Prada suit.
Previously, the TV star and the comedian had already been published together, but the latter refrained from a photo shoot at the presswall. However, this time he willingly posed in front of reporters, surprising Internet users - everyone expected that the couple would make their first joint appearance on the red carpet at the Met Gala, which will take place on May 2.
Among the star guests at the dinner were also seen Drew Barrymore, Brooke Shields and Miranda Kerr with her husband Evan Spiegel.
The tradition of holding annual dinners of the White House Correspondents Association was formed in 1924. Since then, every head of state (except Donald Trump) has attended a reception at least once during his time in power. On it, US presidents traditionally make fun of themselves.