New cases of cheating Amber Heard revealed in court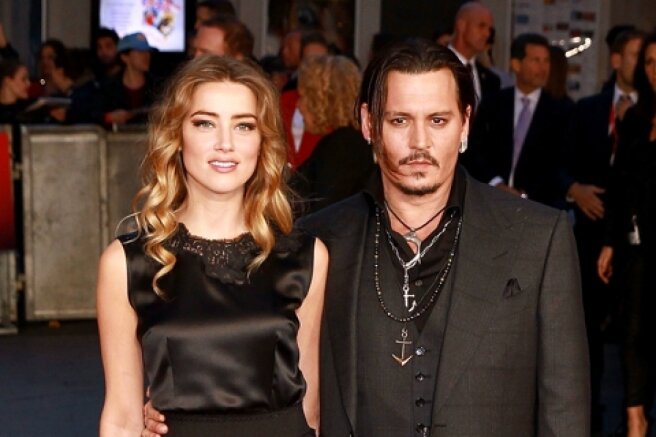 In Virginia, USA, the trial between Amber Heard and Johnny Depp continues in a libel case. At the hearing, new cases emerged when Amber deceived the public in her statements.
So, Johnny's divorce lawyer Laura Wasser told about the letter that Heard sent to the actor's former lawyer, Jacob Bloom. In it, the Aquaman star mentioned the injuries that Depp allegedly inflicted on her, which there are "many witnesses", and threatened to get a court order banning her from approaching if he did not fulfill her conditions.
These conditions included financial support, exclusive use of the actor's black Range Rover car and his three penthouses in Los Angeles. Earlier, a source from Amber's entourage stated that the former spouse of the actress himself offered to buy her off with money after learning about her desire to sue.
In addition, it turned out in court that Amber, who promised to pay $ 3.5 million to the American Civil Liberties Union (part of the funds she received as a result of the divorce), transferred only $ 1.3 million to the organization, and 500 thousand of them came from an account that the representative of the foundation associates with Elon Musk.
Earlier, the actress was suspected of having an affair with an entrepreneur even before she broke up with Depp, although Amber and Musk deny it.
At the court hearing, Heard's correspondence with her agent Christian Carino surfaced, which stated that the actress had never loved the founder of SpaceX, but only filled a "void" with his help. In one of the messages, Amber complained to Karino that she was upset by the public attention to her breakup with Musk, in response to which the agent advised the actress to stop contacting "super-famous people."
Earlier it was expected that Musk would appear at the trial as a witness, but recently his lawyer said that the entrepreneur would not testify.
Recall that Johnny Depp filed a defamation lawsuit for $ 50 million against Amber Heard because of an article in which she told about the experience of domestic violence. The name of the abuser was not mentioned in the article, but everything pointed to Depp — as a result, the actor lost many advertising contracts and movie roles.