Rihanna's Boyfriend A$AP Rocky at the center of the Scandal: they found a gun on him and accused him of flirting with another woman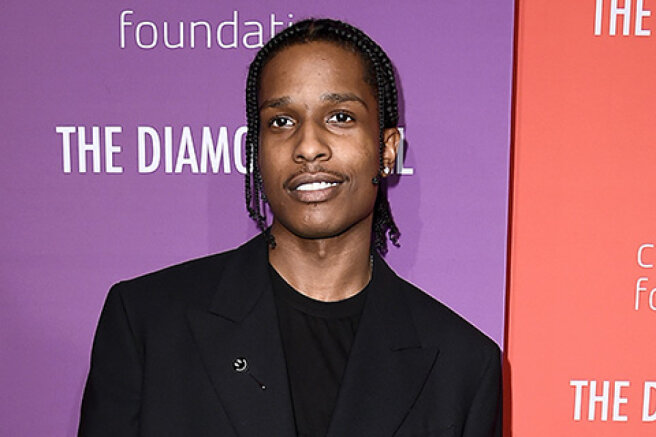 After being arrested at Los Angeles airport on charges of shooting in Hollywood, the house of rapper A$AP Rocky was searched and a firearm was found. According to the police, the rapper could have shot his friend with it. The incident occurred back in December — the victim of the shooting required medical assistance, and the attackers, among whom, according to the police, were a rapper and two other participants, fled the scene.
A$AP Rocky and his lawyers were shocked by the unexpected arrest — the musician was removed directly from the plane, without giving the opportunity to surrender voluntarily, although he was later released on bail. According to TMZ, the police needed a surprise effect so that the representatives of the musician did not have time to prepare for the search.
Officially, the prosecutor's office has not yet charged the musician, but a case may be opened if the found weapon does not pass examination.
At the same time, the musician was again suspected of cheating on pregnant Rihanna — 45-year-old Briton Jilly O'Donnell said that the musician himself wrote to her on Instagram*, started flirting with her and even offered to fly to Ukraine to meet him. She also presented screenshots of the correspondence.  To be honest, I had no idea who he was. I saw a blue checkmark next to his nickname and asked my daughters. They told me it was Rihanna's boyfriend and thought it was fun. He has millions of followers on Instagram*, so God knows why he decided to write to me," The Sun quotes the woman.
Gilly is a paddleboarding instructor and leads Instagram* for 1.5 thousand subscribers.  She has three children, the youngest of whom is 17 years old.
The woman refused to fly to Ukraine, saying that after quarantine she barely has enough money to arrange a holiday for Christmas. I would never fly with him to Ukraine, it's just crazy. Although many women are ready for this to meet him.  He allegedly wrote to her for the first time in December, when Rihanna was supposedly four months pregnant. I was shocked to see him with Rihanna, and even more so after I found out she was pregnant. But there was nothing between us except the usual flirting. I hope they will be happy. Earlier, the rapper was accused of another betrayal — with Rihanna's girlfriend, designer Amina Muaddi. She herself denied these rumors.
*Instagram belongs to Meta, a recognized extremist organization in the Russian Federation