Sienna Miller said that her relationship with Jude Law saved her from harassment by Harvey Weinstein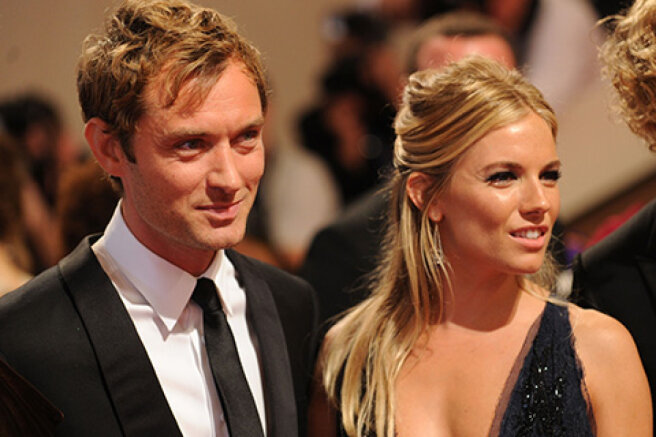 Sienna Miller, in an interview with The Guardian, said that an affair with Jude Law could have saved her from harassment by producer Harvey Weinstein, who was accused of rape. Sienna Miller played the main role in the film "Factory girl" ("I seduced Andy Warhol"), the executive producer of which was Weinstein, but was not harassed by him.
I was Jude's girlfriend, and that was probably my defense. Jude was a great actor for Harvey," she said. The actress added that she always called Weinstein "daddy", which could also protect her.
Nevertheless, the producer managed to bring the actress to tears, which Miller perceived as a kind of dedication:You weren't really dedicated unless Weinstein made you cry. At the same time, the actress said that Weinstein helped her become famous.
I had a good idea of what Hollywood producers are like. Harvey Weinstein gave me a confession. I am grateful to him. And I really wasn't afraid of him. I didn't know he was raping people.Sienna added that one day he invited her to a hotel for a meeting, but she did not come alone, and everything went harmlessly.
Harvey Weinstein was convicted of rape and harassment and received 23 years in prison. More than 90 women have accused him of harassment, including Gwyneth Paltrow, Angelina Jolie, Salma Hayek, Uma Thurman, Rose McGowan and others.
Sienna Miller and Jude Law met on the set of the movie "Handsome Alfie, or What Men Want" in 2003 and got engaged a year later. In 2006, it became known that Lowe had cheated on his beloved with the nanny of his children from his first marriage, and the actors broke up. In 2009, they tried to resume their relationship, but in 2011 they finally broke up.