"Disaster Man": Alec Baldwin's daughter condemned Amber Heard. New details of the high-profile case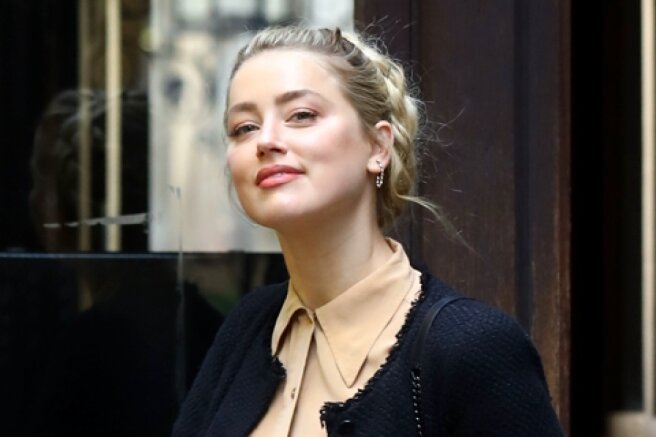 The eldest daughter of Alec Baldwin from Kim Basinger, Ireland, expressed her opinion about the actress Amber Heard on social networks against the background of the trial between the actress and her ex-husband Johnny Depp, which is currently taking place in Virginia.
I know women like her. They are manipulative and cold, they use their belonging to the female sex to portray the victim and make the whole world condemn the man. Because we live in a society where it's considered cool to say what men are terrible. Amber Heard is a terrible person. I hope Johnny gets his reputation and his life back. And that he will star in five more films about pirates.
Ireland stressed that men are also victims of abusive behavior, and Heard called "a disaster man."
Recall that Johnny Depp filed a defamation lawsuit for $ 50 million against his ex-wife because of an article in which she talked about experiencing domestic violence. Despite the fact that Heard did not name the person because of whom she suffered, conclusions were drawn, and as a result Depp lost many advertising contracts and movie roles.
In April, hearings on this case began. At one of the last court sessions, Johnny told about fights with Amber, initiated by her, according to him, and also about her threats to commit suicide if the actor decides to break up with her.
According to Insider, the actress's side, in turn, provided a video in which an intoxicated Depp smashes cabinets in the kitchen in search of a wine glass, accompanying these actions with swearing. The actress recorded her husband on video secretly — the recording ends at the moment when Depp notices a hidden camera.
Obviously, I wasn't in a good mood. But the fact that my other half illegally recorded me on video — well, this correlates with all the other photos and recordings that she made. The most interesting thing is that she tried to hide it from me, and in the end she laughed. So, yes, I attacked a couple of kitchen cabinets, but, as you can see, I didn't touch Miss Hurd,
Depp said, answering the lawyer's questions about the incident.
Meanwhile, the public has a new reason to doubt Amber Heard's statements — the fact is that the actress was caught lying by a cosmetics brand. At the court hearing, Amber's lawyer said that she used a palette of Milani Cosmetics concealers to hide the traces of beatings. However, representatives of the brand immediately issued a denial in social networks, saying that the desired palette appeared on the shelves after Amber Heard and Johnny Depp broke up.
The trial between the former spouses will last about six weeks. Media personalities will testify at court sessions - for example, Elon Musk and James Franco, who at one time met with Amber Heard.