A London court has issued a warrant for the extradition of Julian Assange to the United States. He faces 175 years in prison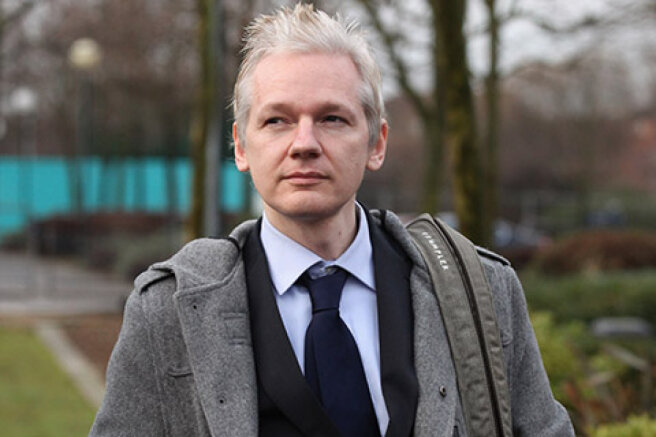 This morning, the Westminster Magistrates Court in London issued an extradition order for WikiLeaks founder Julian Assange to the United States. The final decision on extradition should be made by Interior Minister Priti Patel. If Patel decides to extradite the journalist, the lawyers will still be able to file an appeal until May 18.
In the United States, Assange is accused of violating the law on espionage and disclosure of classified information for publishing State Department materials. For this, he faces 175 years in prison.
Representatives of WikiLeaks have already stated that the London court, having issued a warrant, signed Assange's death sentence. On the eve of the trial, Reporters Without Borders called for the release of the Wikileaks founder. Supporters of the journalist also gathered in front of the courthouse in London, Assange's wife Stella Morris also came to the meeting. They got married in March of this year in Belmarsh prison, where Assange is currently being held. The couple has two children.
In December last year, the Court of Appeal of England and Wales already decided to extradite Assange to Washington, having considered the appeal of US representatives. After that, Assange's lawyers were going to file an appeal and the case was returned to the lower Westminster Court, which had previously refused to extradite Assange, citing his suicidal tendencies and the existence of a risk to his life. However, now they have made a decision on extradition. In March of this year, the UK Supreme Court also denied WikiLeaks founder Julian Assange the right to appeal the decision to extradite him to the United States.
Julian Assange has been subjected to various persecutions for his journalistic activities for more than 10 years. Since 2012, Assange has been hiding in the Ecuadorian Embassy in London. In 2019, he was detained and placed in prison after the Ecuadorian authorities deprived Assange of asylum in their embassy. At the same time, the US Department of Justice charged Assange and the extradition trials began.
Among the WikiLeaks informants were military intelligence analyst Chelsea Manning (then Bradley Manning) and CIA officer Edward Snowden. Assange's materials about the course of the war in Afghanistan and Iraq became the most resonant. Part of the documents he published concerned the shooting of civilians by the US military.