Media: Kourtney Kardashian and Travis Barker got married in Las Vegas after the Grammy Awards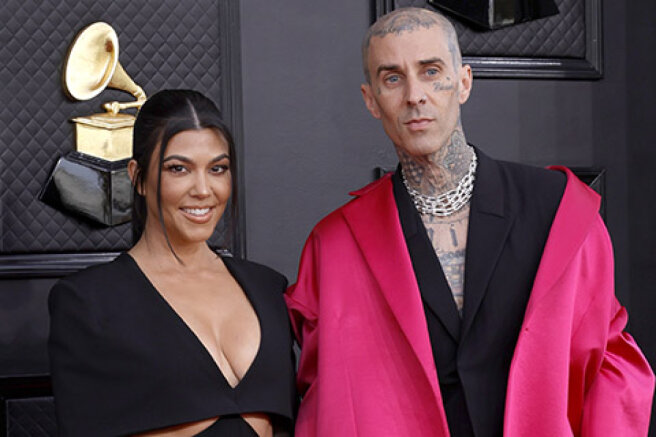 TMZ reports that Kourtney Kardashian and Travis Barker got married in Las Vegas right after the Grammy Awards, which took place on April 3. According to the tabloid, the couple appeared in the chapel at 1:30 a.m. on April 4. According to TMZ, the stars did not allow eyewitnesses to take photos and instead brought their own photographer and security. They also had their own marriage certificate and presented it to the owner of the chapel, who acted as a witness, and an Elvis Presley lookalike declared them husband and wife — this is not uncommon at weddings in Vegas.
According to sources, the secret ceremony is not the only celebration — the couple is also planning several other celebrations on a large scale. Courtney and Travis celebrated their engagement in October 2021, and had been dating for nine months before that.
The celebrities themselves have not commented on this news yet and have not confirmed the wedding. If the media sources are right, then this marriage will be the first for 42-year-old Courtney. She did not register a relationship with the father of her three children, Scott Disick.
For 46-year-old Travis, this is the third marriage. He lived with his first wife, Melissa Kennedy, for only nine months before filing for divorce in 2002. The musician married for the second time in 2004 to Shanna Moakler — the family broke up two years later.