In London, Edgar Degas's painting "Russian dancers" was renamed "Ukrainian Dancers"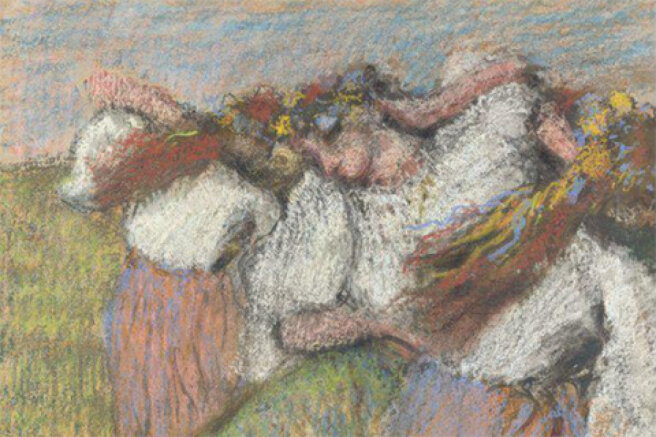 The staff of the London National Gallery renamed the Impressionist Edgar Degas painting "Russian Dancers" into "Ukrainian dancers" against the background of the Russian military special operation in Ukraine. This is reported by The Guardian.
As an employee of the gallery told the publication, there have been discussions about the name of the canvas, which depicts dancing girls with yellow, blue and red flowers and ribbons in their hairstyles, for a long time. Against the background of the political conflict in Ukraine, experts decided to adjust the name. Over the past month, the canvas has received increased attention due to the current situation. We thought it was a good time to update its name so that it better reflects the topic of the work," the insider said.
Such an initiative was proposed by the Ukrainian artist Miriam Nayem, who asked the gallery management to change the name of the canvas, as well as the Getty Museum in Los Angeles and the Metropolitan Museum of Art in New York, where Degas' works are also stored.
Against the background of the tense political situation around the world, Russian cultural figures began to be "canceled". This affected musicians, athletes and many others — in order to continue their activities abroad, they began to demand public condemnation of the military special operation of the Russian Federation in Ukraine.