Chris Rock first commented on the incident at the Oscars when Will Smith hit him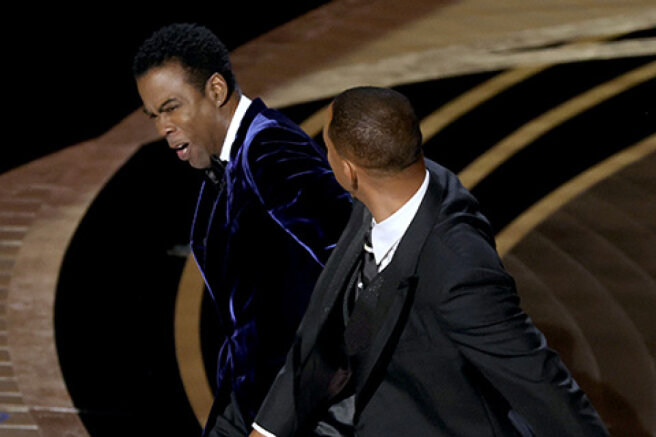 Comedian Chris Rock for the first time commented on the incident with Will Smith, which occurred during the Oscar ceremony. Then the host unsuccessfully joked about the hairstyle of Will Smith's wife, Jada Pinkett-Smith, who shaves bald because she suffers from alopecia. After that, the actor came on stage and hit him in the face. According to The Sun, Chris Rock mentioned the incident during his stand-up performance in Boston.
I have nothing to say about the incident. So if you came here for this… Look, I wrote the whole show before this weekend. I'm still thinking about what happened, so at some point I'll definitely share my thoughts. And they will be serious. And now let's have a laugh," he said from the stage.
It is worth noting that the comedian did not report the actor to the police.
Willa Smith faced harsh criticism for this act — fans wrote to the actor on social networks that he disappointed them. His blow was also condemned by the film Academy — after the incident at the ceremony, Will Smith may be left without an Oscar, which he received for best actor in the film "King Richard".
After the ceremony, Will Smith publicly apologized on social media. However, the organizers still launched an internal investigation. The Film Academy found that Smith "behaved in an abusive and threatening manner and violated the basic principles of the film Academy." The actor was also condemned by some colleagues, including Zoey Kravitz. And on the eve of the incident, Jada herself commented on the incident. It's time for healing. I'm here for this," she wrote on social networks.