Jada Pinkett-Smith commented on the scandal at the Oscars with a slap in the face that her husband Will Smith gave Chris Rock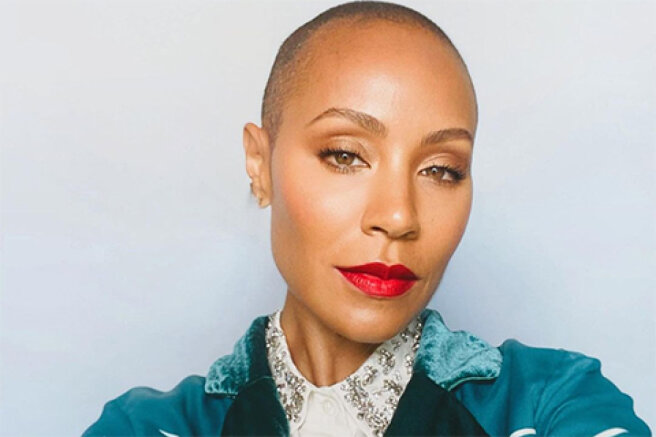 Jada Pinkett-Smith for the first time commented on the scandalous situation at the Oscars with a slap in the face that her husband Will Smith gave to comedian Chris Rock, who presented one of the awards. The reason was an unsuccessful joke by Chris, based on Jada's disease — alopecia (hair loss). Rock jokingly suggested that Jada would play the main role in the sequel to the film "Soldier Jane", after which Will stood up for his wife's honor.
It's time for healing. I'm here for that,
— Jada wrote on social networks.
The slap incident was perhaps the most memorable moment of the Oscar, which continues to be discussed to this day. Smith, who won an Oscar that night for his role in King Richard, apologized, saying that his behavior was "inappropriate" and what happened "does not reflect what kind of person he wants to be." He also publicly apologized to Chris Rock himself.
On Monday, the Academy of Motion Picture Arts and Sciences said it condemns Smith's actions during the Oscar ceremony and will begin an official review of his slap to Chris Rock. It may take several weeks. The comedian himself decided not to report Smith to the police. By the way, after the incident, ticket prices for Chris Rock's upcoming stand-up tour soared significantly. If earlier they started from $ 40, now they start from $ 400.
Actor Jim Carrey has already commented on the situation. He admitted that he did not understand why the audience greeted Will Smith's apology speech at the Oscars with an ovation.
It was disgusting from these standing ovations. Hollywood is mostly just spineless. [In place of Chris Rock] I would announce that I am suing Will for $200 million because this video will stay forever, it will be everywhere. If you want to shout from the audience and express disapproval or say something on Twitter, that's fine, but you have no right to go on stage and punch someone in the face because he said something,
Kerry said on CBS.
She criticized the behavior of Smith and Zoe Kravitz, calling the "Oscar" a show where "apparently, people are attacked on stage and use profanity."
The video with the slap in just 16 hours has collected 48 million views on YouTube, and the number of viewers only continues to grow.