Banksy's work was sold for 106 thousand dollars. The money will go to help a children's hospital in Ukraine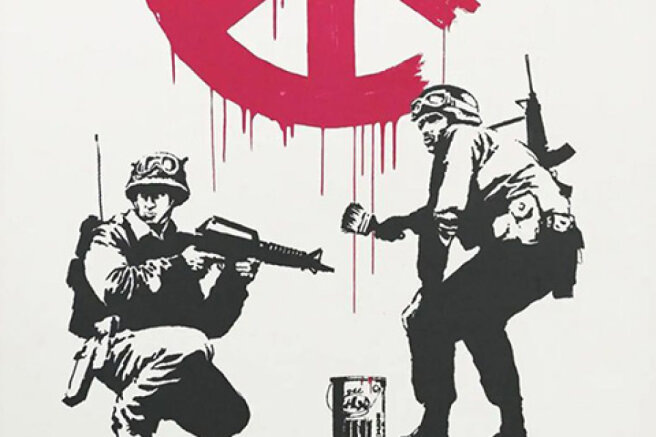 The anonymous owner sold the work of the British street artist Banksy for 106 thousand dollars and sent money to humanitarian aid to Ukraine. The work was sold at an online auction, the initial price was 20 thousand pounds (more than 26 thousand dollars), but it quickly increased.
The proceeds from the sale will be directed to one of the largest hospitals in Ukraine — Okhmatdet. Before the conflict began, children with serious illnesses were treated there. Now the medical institution is helping people who have suffered as a result of military operations.
The anti-war work called CND Soldiers is a print of the graffiti of the same name, created in 2005. It shows two soldiers painting the emblem of the campaign for nuclear disarmament on the wall.
The cat Stepan, who emigrated to France with his hostess, is also collecting money to support the residents of Ukraine.
The famous cat from Kharkov and his mistress have already collected 10 thousand dollars, which will go to help animals living in Ukraine and those affected by military operations.