Kim Kardashian starred for Hong Kong Vogue and showed a tattoo that Pete Davidson dedicated to her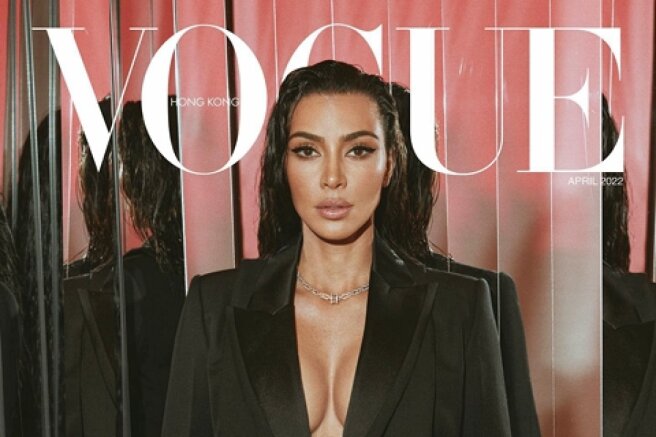 Kim Kardashian became the heroine of the April issue of Hong Kong Vogue, starring for three covers at once in images from Fendi and Bvlgari.
The journalists of the publication asked Kim how she manages to keep herself in control and maintain a positive attitude in the era of social networks, hinting at the information war that, after parting, her ex-husband Kanye West unleashed with the TV star. Kim replied that the support of her loved ones helps her a lot and that at least she herself tries to interact with social networks in a meaningful way.
Kanye West was recently blocked for a day on one of the social networks, and shortly after that his performance at the Grammys was canceled — and all because of his behavior on the Internet. Among other things, the rapper publicly accused Kim of bad parenting of their common children, insulted those who spoke out in her defense, and threatened to kill her new boyfriend, comedian Pete Davidson.
Meanwhile, according to sources from Kim's inner circle, it was thanks to Davidson that she was able to withstand attacks from her ex-husband, and her relationship with her new lover is getting stronger every day. Confirmation of this is several tattoos on Davidson's body, which he dedicated to Kim. Recently, the TV star posted a photo of one of them on social networks, its text reads: "My girlfriend is a lawyer."
Recall that in December last year, Kim Kardashian, after several unsuccessful attempts, passed the law exam.