Blake Lively and Ryan Reynolds attend the premiere of The Adam Project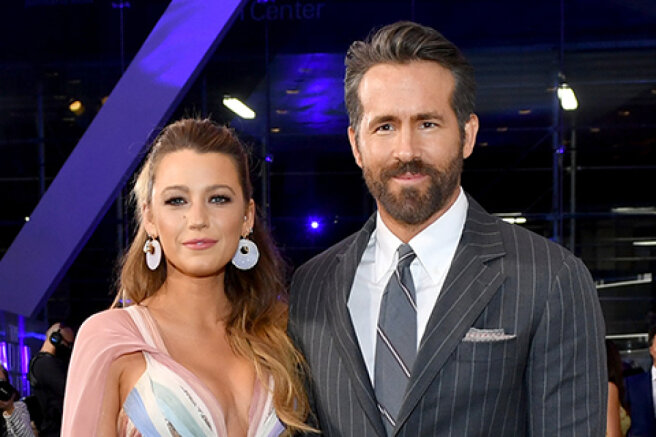 Ryan Reynolds and Blake Lively appeared together at the premiere of the film "The Adam Project" in New York. Reynolds played the main role in the film, and also acted as a producer.
Blake Lively took to the red carpet in a multi-colored Versace dress with a thigh-high slit and a deep neckline. The image was complemented by blue heeled sandals and voluminous earrings and bracelets. Ryan Reynolds came to the premiere in a strict gray striped suit.
The film "Project Adam" tells the story of a time-traveling pilot Adam, who makes an emergency landing in 2022 and goes to save the future in the company of a 12-year-old himself. The film stars Ryan Reynolds, Jennifer Garner, Zoe Saldana, Mark Ruffalo, Walker Scobell.
Ryan Reynolds and Blake Lively are considered one of the strongest star couples. They met in 2010, and got married two years later. Now they are raising three daughters together.
Earlier, the couple reacted to the situation in Ukraine. After the start of the military special operation on the orders of Russian President Vladimir Putin, they called on all concerned to help the victims of the conflict and initiated a fundraising campaign. In less than two days, many Ukrainians were forced to leave their homes and flee to neighboring countries. They need our protection. We will double each of your donations until we raise one million dollars together—" Ryan Reynolds wrote on Instagram.
Angelina Jolie also announced her readiness to help refugees from Ukraine.