Kate Middleton has arrived on an official visit to Denmark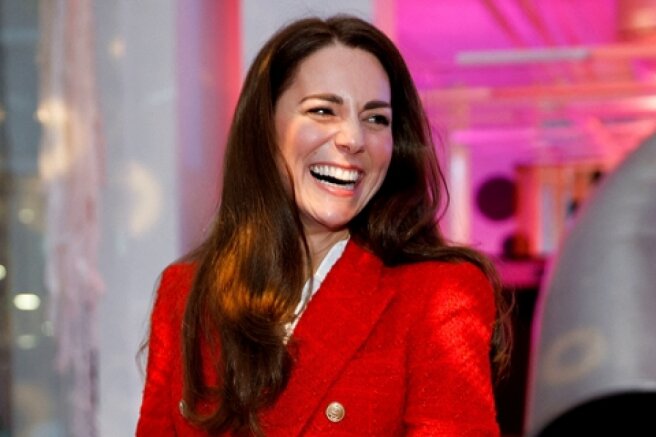 Kate Middleton flew to Denmark on February 22 as part of the activities of her new charitable foundation specializing in early childhood development (The Royal Foundation Centre for Early Childhood). She and Prince William announced the creation of this project last summer.
At the airport, the Duchess of Cambridge was met by the British Ambassador to Denmark, Emma Hopkins. Immediately upon arrival, Kate went to the University of Copenhagen, where she met with researchers studying mental health issues in infants and their parents.
After that, she visited the Copenhagen Children's Museum, where she talked with young parents participating in the Understanding Your Baby research project ("Understanding your baby"), which involves more than 200 medical professionals.
The eventful day ended with a trip to the Lego Foundation's Gaming Laboratory, where the Duchess met with a team that, in cooperation with Lego and six Danish universities, developed a special program of learning in a playful way. The purpose of this program is to encourage a creative and experimental approach to learning in children.
It is not surprising that in the Gaming Laboratory there was a place not only for business conversations, but also for fun — the Duchess did not miss the opportunity to roll down a large slide installed inside the building.
I had to do it, considering where I am,
- she explained her act to journalists.
It is worth noting that Kate chose the colors of the Danish flag for the release, paying tribute to the host party. The Duchess wore a bright red Zara blazer over a white blouse with ruffles, classic black trousers and suede high-heeled shoes. Pearl earrings and a necklace completed the look.
Kate Middleton's visit to Denmark will last two days. In a statement, Kensington Palace said that during the trip, the Duchess will try to understand how the Danes "managed to create a favorable environment for the development of children at an early age, how they contribute to the mental well-being of infants along with physical health and how they use the opportunities of nature, human relationships and play learning in the first five years of life."
The trip is timed to coincide with the platinum anniversary of the reign of Elizabeth II and pays tribute to the historical ties between Great Britain and Denmark. The Danish Queen Margrethe II also has an anniversary this year — 50 years since her ascension to the throne.