The creators of the film "Spencer" were accused of romanticizing bulimia, which Princess Diana suffered from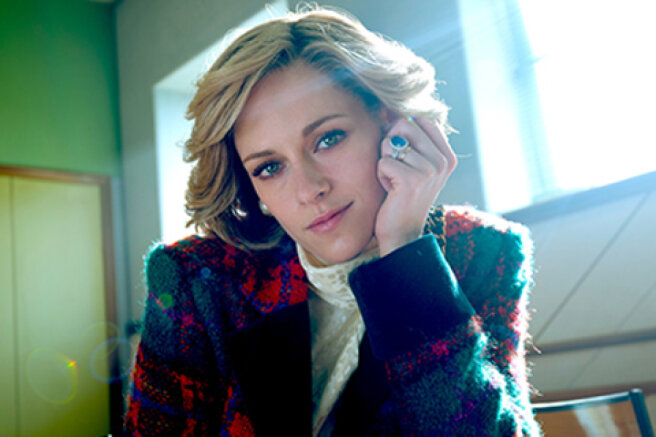 The creators of the film "Spencer" starring Kristen Stewart were accused of romanticizing bulimia, which Princess Diana suffered from, whose story formed the basis of the project. According to representatives of the charity organization for the fight against eating disorders Beat, the creators of the picture reacted to the disclosure of the problem insufficiently responsibly.
On the one hand, showing a problem with eating behavior on the screen is a great way to raise people's awareness about it, but it is very important that it is done responsibly," Beat representative Tom Quinn said in an interview with Mirror.
Martha Williams, Beat's clinical consultation coordinator, added that some scenes romanticize bulimia.
Some aspects of the film seemed to embellish the eating disorder. For example, at some point there was an image of Diana in a ball gown bending over the toilet," she said.
Stewart, who starred in the film and was nominated for an Oscar, admitted in a recent interview for Vanity Fair that she tried very hard not to let this disease be hushed up in the film. Princess Diana spoke for the first time about her struggle with bulimia two years before her death.
I have been suffering from bulimia for the last few years. It's like a secret disease—" she admitted in an interview with Vogue in 1995.
Kristen Stewart said that on the set of the film she tried to cause real vomiting, although she did not achieve success in this.
I could not cause nausea in any way, even when I really needed to do it," the actress noted.
Representatives of charitable organizations reacted to Stewart's decision with apprehension. Tom Quinn said that such a desire of actors to "get as close as possible to their characters" creates a huge risk to their health.
We call on the film industry to support professionals in this field . For example, you need to allocate time and resources to raise awareness about eating disorders,
Quinn added.
The film "Spencer", which was released last fall, tells the story of the relationship between Princess Diana and Prince Charles. The plot is based on three days of Lady Lee's life, when she decided to divorce.