Kanye West has put forward conditions for the dissolution of marriage with Kim Kardashian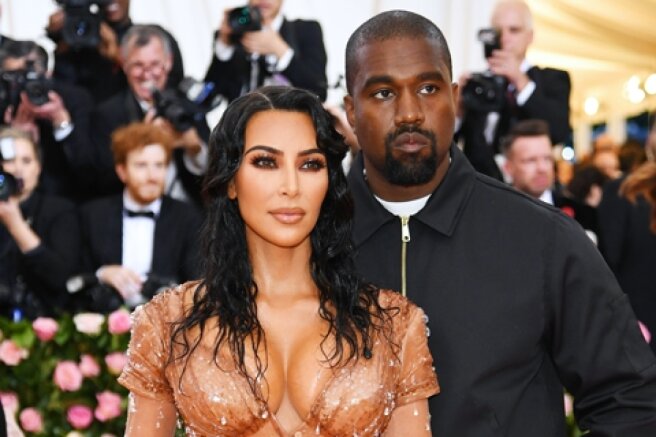 Kanye West put forward conditions under which he would not interfere with the divorce process with Kim Kardashian, in response to a petition that she filed with the court in December last year — then Kim asked to recognize herself as an unmarried woman as soon as possible, leaving the settlement of property issues and custody of children for later.
Judging by the documents filed by Kanye's lawyer, the rapper is afraid that his and Kim's joint assets will be unprotected if the TV star decides to remarry.
Declaring [Kim Kardashian] unmarried by court order will create additional obstacles if she remarries before all the processes are completed,
- it is said in the papers that fell into the hands of Page Six journalists.
However, Kanye is ready to allow Kim to gain the status of a free woman faster if the three conditions put forward by him are met.
First of all, the rapper demanded the inviolability of his and Kim's common trust — he is against the fact that the ex-wife could transfer money from there to her accounts. Secondly, Kanye insists that in the event of the death of one of the former spouses, the funds due from the general trust should be reimbursed by either party. And to top it all off, West demands that Kim relinquish marital privileges until they reach an agreement on ownership and custody of their four children. If Kim had agreed to the latter condition, all the spouses' personal correspondence would have become part of the court record when the court ruled.
Kardashian's lawyers rejected all the demands. Nevertheless, Kanye's actions may complicate the divorce process — many netizens believe that this is the main goal of the rapper, who recently broke up with actress Julia Fox, and sent a whole truck with roses to his ex-wife's house on Valentine's Day.
On the part of Kim, however, there is no desire to reunite with her ex-husband. The celebrity has been dating comedian Pete Davidson for several months now, and their romance is only gaining strength. And recently Kim and all her sisters unsubscribed from Kanye on Instagram after he broke out into an angry tirade against Davidson and published correspondence with Kardashian without permission.