Kate Moss's sister talked about drug addiction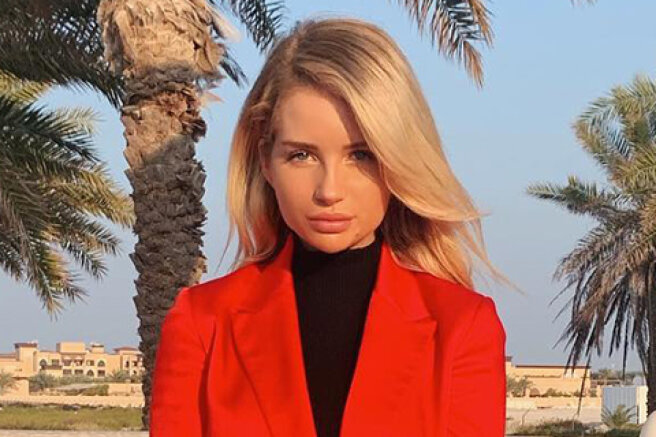 The younger sister of supermodel Kate Moss, Lottie, confessed to drug addiction after she ended up in a rehabilitation center. The model told about it in one of the videos in TikTok, accompanying it with songs and dances.
I have a very strong addiction to cocaine—" she said.
She signed the video: "When people ask you why you're in rehab."
Lottie added that she had not taken drugs for more than 18 days. Subscribers reacted ambiguously to her confession. Although many felt sorry for her and supported her desire to overcome addiction, some said that the model wants to be like her sister Kate Moss. The supermodel has been accused of drug use all her life. At the beginning of her career, she became the personification of the "heroin chic" style, and in 2005, photos of Kate appeared online, in which she sniffed a powder resembling cocaine. The scandal cost Kate several major advertising contracts, after which the model publicly apologized and went to a rehabilitation clinic for treatment.
A week ago Lottie Moss also got into rehab. The model said that she was too imbued with the series "Euphoria", the main characters of which use drugs. Later, her father told The Sun that Lottie feels fine.
Earlier, the model wrote in social networks about psychological problems and anxiety, which she tries to fight.
My struggle made me behave differently. I feel like I'm becoming a person I don't like. I surrounded myself with people who were in the same mental state, but now I understand that it interfered," Lottie said.
Kate Moss's younger sister has been at the center of scandals more than once. So, in the spring of last year it became known that the girl sells her erotic photos. This fact was very dissatisfied with the modeling agency with which the model cooperates. Lottie also admitted to reporters that many members of her family were also not happy about such a career, but she herself feels very happy. And in 2020, Lottie declared non-traditional sexual orientation and announced that she considers herself pansexual.