Cynthia Nixon reacted to criticism of her character in the series "And just like that"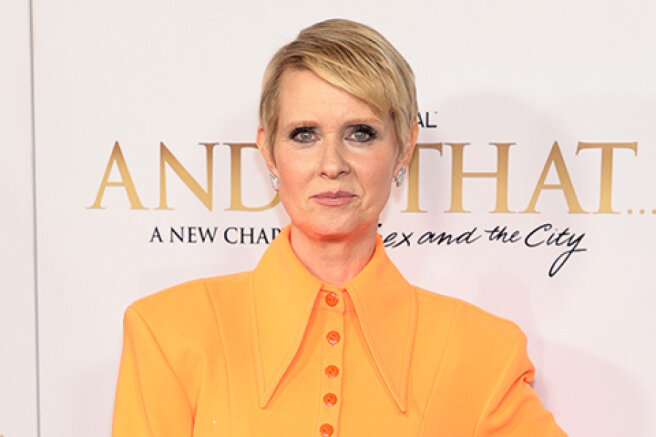 Cynthia Nixon responded to viewers' criticism of her character Miranda in the TV series "And just like that", which became a continuation of "Sex and the City", and called the reaction of fans "strange".
Fans of the series said that the calm and reasonable Miranda became completely different in the continuation of the project. Miranda's affair with the non-ordinary person Che Diaz (her role was played by Sarah Ramirez) and the heroine's decision to part with her husband Steve caused particularly strong indignation among fans. Viewers found the "new ethics" in the series inappropriate and even launched the hashtag #JusticeforSteve ("Justice for Steve") in support of Miranda Hobb's husband Steve Brady.
Cynthia Nixon disagreed that Miranda had changed.
First of all, Miranda is brave, she always goes forward. Where exactly she needs to come, she does not know, but she understands that she needs to move. I think she always had that kind of character, didn't she? She is very smart and persistent, but she has never been balanced—" Nixon said in an interview with Vogue.
I want to tell people that this is not "Sex and the City." If you want to watch Sex and the City, you should review the old episodes. But this is a new show, and new stories are happening in the characters' lives—" the actress added.
Cynthia Nixon herself announced her bisexuality in 2012 and told about the wedding with her lover, activist Kristin Marinoni.
Earlier, Sarah Ramirez commented on the criticism of the characters' unconventional love story.
The character we created is just a person. Complex and imperfect. He is not here to be loved, and not for someone's approval. He's here just to be himself—" Ramirez said in an interview with The New York Post.
The series "And just like that" was released in early December last year and told about the events that took place 11 years after the finale of "Sex and the City 2". The plot centers on the stories of Carrie, Miranda and Charlotte. Kim Cattrall, who played the role of Samantha, refused to participate in the series because of a quarrel with Sarah Jessica Parker.