Owen Wilson said that his mother got married at the age of 80: "Love can be found at any age"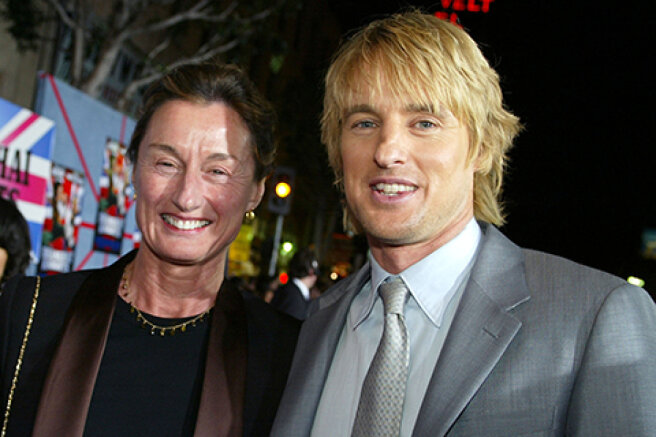 True love can come even in retirement. Owen Wilson said that his mother Laura got married at the age of 80.
My mother got married not so long ago at the age of 80, and for a very good man. I think this is a very romantic story, proving that love can be found at any age... This is a very pleasant story,
Wilson said on the Ellen DeGeneres show.
He also admitted that he considers himself "somewhat romantic" and appreciates good romantic stories. The actor did not disclose the name of Laura's new spouse and the type of his activity.
Wilson's mother is now 82 years old. She was married to television personality Robert Wilson for 54 years, until her husband's death in 2017. In addition to Owen, two more sons were born in the marriage - actors Luke Wilson and Andrew Wilson.
Owen Wilson himself, despite the fact that he considers himself romantic, has never been married, although he has had many affairs. It did not prevent the actor from becoming a father: he has three children - sons Robert and Finn and daughter Laila. The birth of Laila was preceded by a scandal: Wilson insisted on a DNA test, as he broke up with his girlfriend Varuni Vongsvirates even before it became known about her pregnancy. According to Vongsvirates, for three years Wilson has never visited his daughter.
On the screens, Owen is still the hero of romantic comedies. On February 10, the film "The First Comer" with Wilson's participation was released. In the story, the main character, pop diva Kat Valdez (Jennifer Lopez), catches her boyfriend Bastian (Colombian singer Maluma) cheating. Their grand wedding breaks down and Valdez decides to marry the "first comer" - an ordinary math teacher Charlie Gilbert (Wilson), who got to her concert by accident.