Media: Brad Pitt has a secret affair with Swedish singer Lukki Lee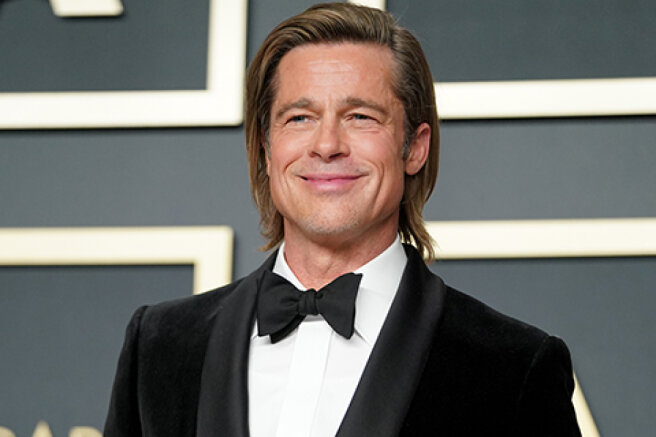 In the Western media this week there were rumors about a new novel by Brad Pitt. According to the assumptions of reporters, the actor is dating Swedish singer Lukke Lee. Together, a couple of paparazzi have not yet been filmed, but in the @deuxmoi account, where star rumors are published, information appeared that Brad and Lucca were seen together at the Mother Wolf restaurant in Hollywood. The tabloids also found their own "proofs" of the novel. So, The Sun reports that Brad and Luckey live three minutes away from each other, which helps them "secretly meet."
Brad and Lukke were able to go unnoticed so easily because they are neighbors,
- said the insider.
According to rumors, Lukke lives in a neighboring house, bought for $ 1.85 million in 2018 in the name of her ex-boyfriend Jeff Basker, reports The Sun. The couple have a son together, Dion, who was born in 2016.
According to sources, Pitt began spending time with the singer in mid-2021.
Pitt's ex-wife, Angelina Jolie, is also his neighbor — her house is a five-minute walk from the actor's mansion. Jolie specially purchased the former home of the famous Hollywood director Cecil B. DeMille so that she and the children would live next to Pitt.
I wanted their home to be near their father,
- she explained the purchase in an interview with Vogue.
The divorce process of Jolie and Pitt began back in 2016, but the couple has not yet settled the issue of custody of the children.
Brad Pitt's personal life has repeatedly been in the spotlight of reporters in recent years and has caused a lot of rumors: Pitt was credited with affairs with Israeli professor Neri Oxman, American actress Alia Shokat and German model Nicole Poturalski.
There were no official comments or confirmations about the reality of these novels, and Aliya Shokat recently said that they were friends with Pitt and the paparazzi hype made her very confused at the time. The actress also admitted that Pitt himself then jokingly told her that all women who communicate with him should be prepared for rumors of an affair with him.