Evan Rachel Wood said that Marilyn Manson raped her on the set of the video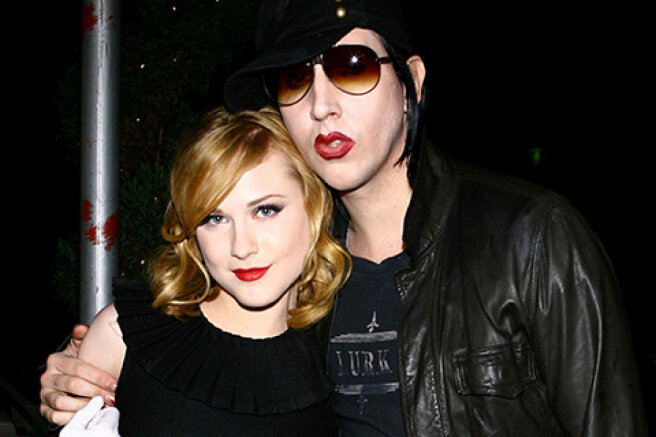 Evan Rachel Wood told how Marilyn Manson (real name Brian Warner - Approx.ed) raped her and filmed it on camera. The incident occurred during the filming of the Heart-Shaped Glasses video in 2007, in which the actress took part.
At that moment, the couple was in a relationship. Evan Rachel Wood and Marilyn Manson were together for three years, in 2010 the couple even got engaged, which they then terminated.
The revelations of the actress were included in the documentary Phoenix Rising, which was shown at the Sundance Festival. So, Evan Rachel said that, agreeing to shoot in the video, she knew that she would need to simulate sex with Manson. However, during the filming, according to the actress, the sex turned out to be real.
We discussed what we would have to portray on camera that we were having sex. However, during the shooting, he actually entered me. I didn't consent to this,
Evan tells Rachel.
According to the actress, it was a surprise not only for her, but also for the entire crew.
I felt terrible, I was very ashamed. The whole team was embarrassed, they didn't know what to do,
- she notes.
The actress admitted that this was the first time she had suffered violence from a musician.
Evan Rachel Wood has repeatedly told in interviews about the experience of domestic violence. In February last year, on Instagram, the actress publicly accused her ex-boyfriend of abuse: the actress admitted that the musician "brainwashed her" when she was not yet 18 years old, manipulated and constantly mocked her.
The revelations cost the actress dearly. After the confessions, she complained that she began receiving threats from Manson's fans and was forced to move.
Other women also accused Manson of physical and psychological violence: for example, model Ashley Morgan Smithline and actress Esme Augusta Bianco said that the musician beat them, cut them with a knife and raped them in a sleeping and unconscious state. Manson, through his representative, denied all the accusations against him. The lawsuit against the artist was also dismissed.