Doctors and nurses in Moscow complain about poor-quality uniforms from Bosco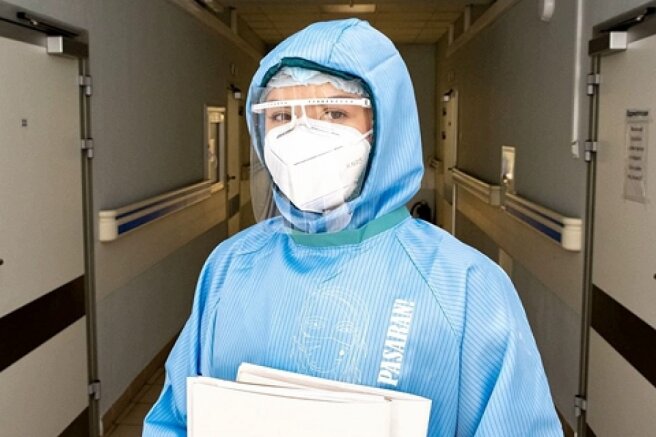 Moscow medical workers are massively expressing dissatisfaction with the uniform designed for them by Bosco, which used to dress Russian Olympians
The fact that the capital's doctors and nurses will be dressed in a new uniform uniform from Bosco, the main shareholder of GUM, became known in September last year.
According to the plan of Moscow Mayor Sergei Sobyanin, the equipment was to be made "according to state standards using high-quality materials" so that it would be pleasant for doctors to wear it, who spend most of their lives in work clothes.
However, according to the telegram channel Baza, the idea failed, because the new form turned out to be made of synthetics, it sheds a lot, crumples, sticks to the body, paints water when soaked, shines through and even causes allergies. In addition, there are almost no necessary sizes, and health workers are forced to apply for them separately.
Baza also notes that they issue uniforms at the Bosco equipment center, where employees have to travel to a certain time and in a special direction, often after work or on weekends.
Until 2021, city medical institutions independently purchased office clothes for their employees, and in some cases it had to be purchased by the employees themselves. As a result, the shape often differed in color, style and quality of materials. The Bosco uniform initiative was supposed to fix this situation.