Off-duty: Madonna and her boyfriend Ahlamalik Williams on a walk in Los Angeles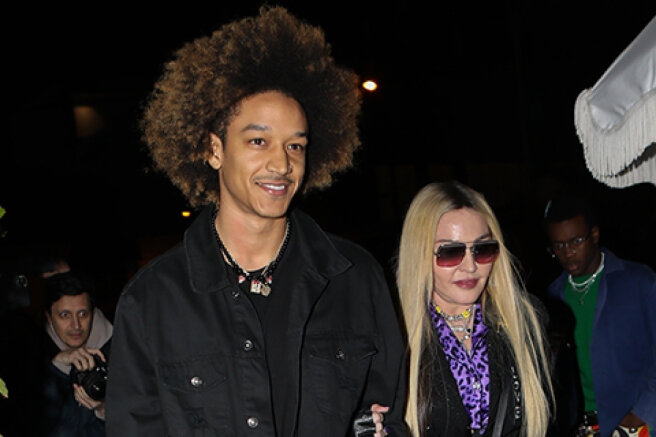 Madonna got into the lenses of street photographers, going to dinner on the arm of her 27-year-old lover Ahlamalik Williams in Los Angeles. A late dinner turned into a cozy family evening: the company of lovers was made by the singer's adopted son David.
For the evening, Madonna chose a purple pajama-style jumpsuit with a leopard print and ankle boots on a high platform. In order not to freeze, the singer put on a long black coat over a jumpsuit, and completed the look with dark glasses.
Akhlamalik chose a black jacket and jeans, as well as light sneakers, but the singer's son preferred an outfit in bright colors: he went to a late dinner in a blue jacket, green T-shirt and trousers with a print.
The 63-year-old Madonna's affair with a young dancer became known in 2019. They met much earlier — in 2015, when Akhlamalik worked with the star as a dancer.