Pamela Anderson filed for divorce from her fifth husband a year after the wedding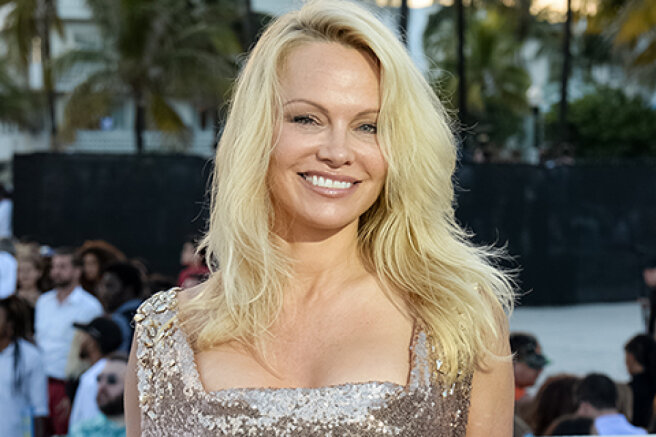 Pamela Anderson filed for divorce from her fifth husband, bodyguard Dan Hayhurst, just a year after the wedding. Western journalists learned about this from a source close to the couple, the information was later confirmed by a representative of the actress.
An insider told Page Six that the star of the series "Rescuers of Malibu" wished to part with her husband because he was "a bad, unkind person and did not support her." The divorce process will take place in Anderson's native Canada, where she and Dan lived after their wedding on Christmas Eve 2020.
The insider also called Pamela and Dan's brief union a "pandemic whirlwind" that has subsided. Hayhurst had previously been Anderson's bodyguard before their romance began. A source close to the couple noted that although the pandemic was initially a happy time for them, the joint quarantine eventually led to a cooling of feelings.
They got to know each other better, and at the same time Pamela realized that Dan was not really the one she needed. Currently, there is no friendly relationship between them because she decided that they had nothing in common, he did not treat her the way she would like,
the insider added.
A friend of the couple notes that despite the quarrels, Dan wanted to establish family relations, but Pamela was obviously disappointed in her partner.
At first she said that she was pleased to be with an ordinary guy who could change a light bulb, but in the end, although a light bulb is good, he could not satisfy her other needs,
- said the interlocutor of Page Six.
Anderson's personal life has repeatedly been in the spotlight of reporters and has always been hotly discussed. Her most famous marriage is with Mötley Crüe drummer Tommy Lee, with whom she has sons: 23-year-old Brandon and 22-year-old Dylan. The couple's tumultuous family life and the scandal with the drain of their sex videos served as the basis for the new Hulu series "Pam and Tommy", where Lily James and Sebastian Stan played the main roles. Anderson herself, as reported, did not approve of the shooting.
Anderson was also previously married to musician Kid Rock and music producer Rick Salomon (she married him twice). Her marriage to Hollywood producer John Peters, which she concluded in January 2020, lasted only 12 days.
In recent years, Pamela has also been known as a civic activist. She defended WikiLeaks founder Julian Assange, supported the fight for animal rights, and spoke out against sexual violence and pornography.