Artem Dzyuba returned to the Russian national football team as captain after the scandal with the leaked sex video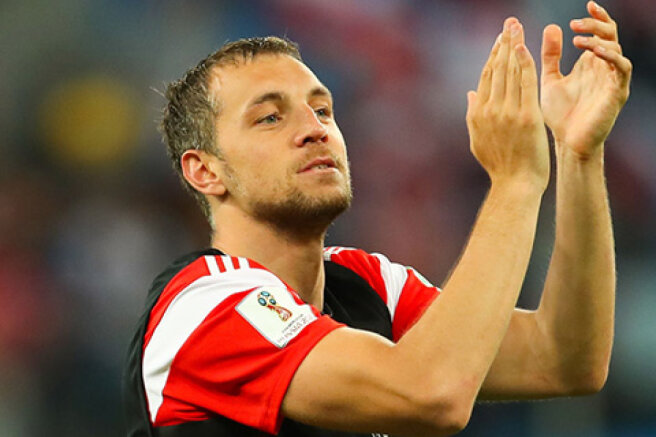 After a black streak in the life of 32-year — old Artem Dzyuba, a white one has come-the football player will return to the Russian national team as captain after his suspension due to the scandal with a leaked sex video. This was announced yesterday by the head coach of the national team Stanislav Cherchesov.
This month, the Russian national team will play three matches in the qualifying stage of the 2022 World Cup: on March 24, our players will play with the national team of Malta, on the 27th they will fight with opponents from Slovenia, and on the 30th they will meet with the Slovaks on the field.
Recall that last year, not only the reputation of a football player, but also his sports career, was under threat, after a video in which Dzyuba masturbated got into the network. The video caused a great public outcry, as a result of which Stanislav Cherchesov decided to suspend the player from several games with the participation of the national team.
It did not help Dzyuba that many celebrities came out in support of him, noting that the professional career of a football player should not suffer because of his personal life.
Later, Artyom himself apologized and blamed himself for the whole situation.
He has not yet commented on his return to the national team, but the fans of the Russian national team were not delighted with the news.
Captain? The absurdity is utter... Mockery of Russian fans. We are waiting for a change! I can't find any censored words,
- they write in the network.