Prince Andrew was stripped of all military ranks and titles due to allegations of rape of a minor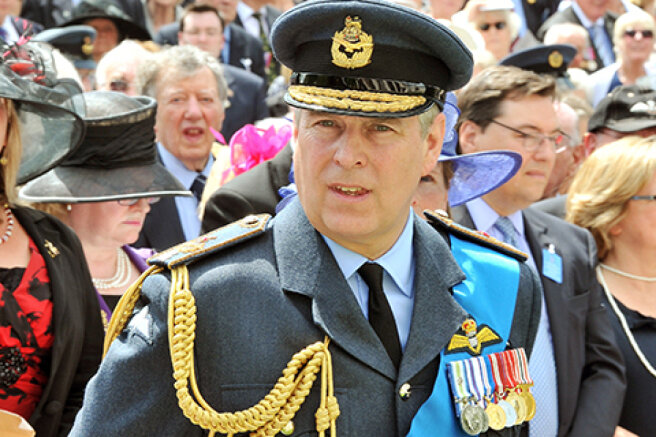 Queen Elizabeth II of Great Britain has decided to deprive her son Prince Andrew of all military ranks and patronage in connection with the new development of the case of sexual abuse of a minor. Yesterday it became known that the Duke of York will still have to appear in court in the United States. Attempts by his lawyers to stop the consideration of Virginia Giuffre's lawsuit were unsuccessful. The woman claims that Prince Andrew had an intimate relationship with her against her will when she was 17 years old.
The official statement of Buckingham Palace, which was published last night, also says that in court Prince Andrew will defend himself as a private person and will still not perform any royal duties.
A statement from Buckingham Palace regarding The Duke of York: pic.twitter.com/OCeSqzCP38

—  The Royal Family (@RoyalFamily) January 13, 2022
A source at the palace told the Daily Mail that the prince is also prohibited from using the title "His Royal Highness." An article in a British newspaper says that the eldest son and heir of Queen Elizabeth II of Great Britain, Prince Charles and his son Prince William, insisted on the removal of Prince Andrew from royal life.
All the duties of the Duke were returned to the Queen for redistribution among other members of the royal family — the Duke of York will not return to them,
- the source added.
Earlier, 150 veterans of the British Navy, Air Force and army appealed to the Queen with a request to deprive Prince Andrew of all military ranks and titles.
Prince Andrew has a very successful military career behind him. He graduated from the Royal Naval College, was an officer of the 820th Naval Aviation Squadron, took part in the Falklands War, served as the Queen's personal aide-de-camp and commanded a minesweeper. He finished his military career in 2001, having reached the rank of naval staff officer. Then in 2005 he received the rank of captain, in 2010 — rear admiral, in 2015 — Vice Admiral.
The Duke of York's case is connected with the sensational case of Jeffrey Epstein, who was accused of sex trafficking, prostitution and pedophilia. Epstein's circle of friends included many influential and famous people. They are supposed to have used the services of girls who were recruited by Epstein and his accomplices. A close friend of the financier was Ghislaine Maxwell, who was recently found guilty of sex trafficking in minors.
The first news was shared by blogger redpilled1988.