Kanye West and his new girlfriend Julia Fox went on a date. Julia seems to love the same brands as Kim Kardashian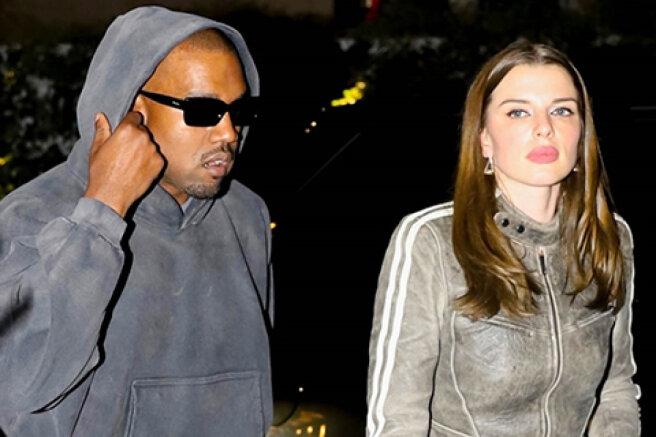 Kanye West and his new sweetheart Julia Fox have appeared in public again. The couple went to dinner at Craig's restaurant. For a date with Kanye, Julia chose a Charlotte Knowles biker jacket — this brand is also popular in the Kardashian family.
The brand's clothes were often worn by Kim herself (before she finally switched to Balenciaga recently). For example, last year she appeared in a leather corset brand. Fox does not deny that she was a fan of the reality show Keeping Up with the Kardashians, which ended last year.
I'm going to miss Keeping Up with the Kardashians. I've been watching the show since it first appeared on the screen around 2007, when it was still considered shameful to watch it. But I'm one of the diehard fans. For example, I would like them to be my family,
- Julia once said before the affair with Kanye.
The network has already noticed that Fox had previously dressed in a similar style to Kim, or even copied her images altogether. For example, Julia also appeared in public in a Jean Paul Gaultier dress with an optical illusion.
Talking about the beginning of an affair with Kanye, Fox admitted that on the second date, the rapper gave her a lot of new clothes - almost a whole wardrobe, so new images are clearly not far off.